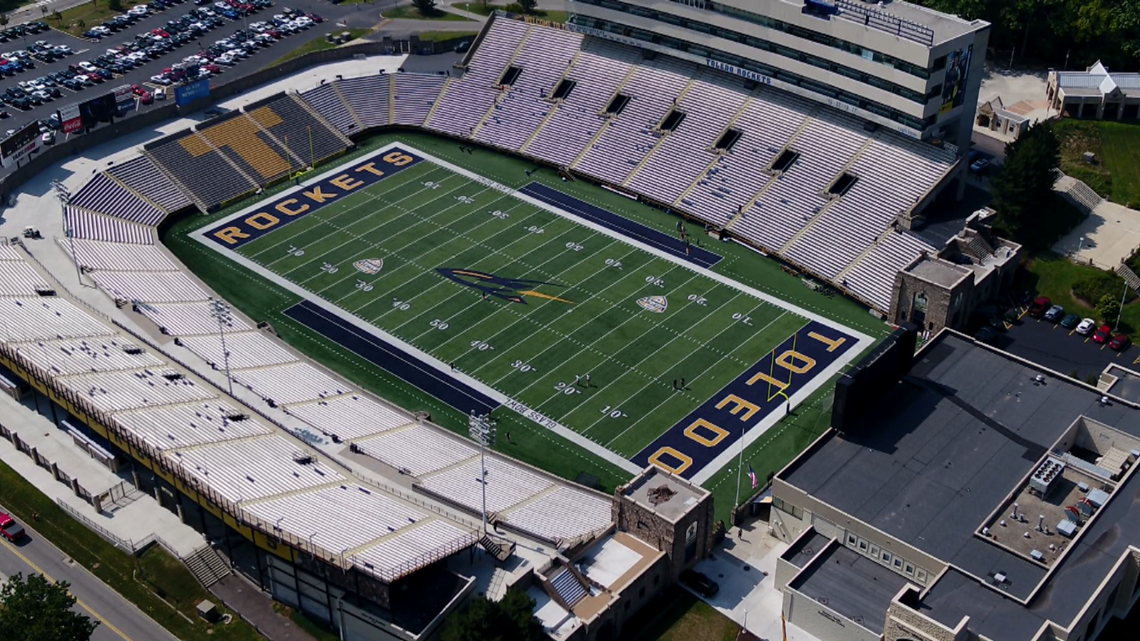 The battle off I-75 will take place on Wednesday November 10th.
CLEVELAND – The Mid-American Conference released football plans for all schools on Friday.
The University of Toledo opens at home against the state of Norfolk on September 4, before taking on Notre Dame the following week. Bowling Green State University begins its season on September 4th in Tennessee.
UT and BGSU will renew their rivalry at the Battle of I-75 on Wednesday November 10th at Bowling Green.
Each school will play eight league games and three against crossover division opponents. The MAC will publish seasons and TV channels for individual games this spring.
Full schedules for each team are listed below. NOTE: Home games are in CAPS.
Saturday, September 4th – NORFOLK STATE
Saturday September 11th – in Notre Dame
Saturday, September 18 – COLORADO STATE
Saturday, September 25th – at Ball State
Saturday, October 2nd – at UMass
Saturday October 9th – NORTHERN ILLINOIS
Saturday, October 16 – in Central Michigan
Saturday October 23 – WESTERN MICHIGAN
Tuesday November 2nd – EASTERN MICHIGAN
Wednesday November 10th – in the bowling green
Tuesday November 16 – in Ohio
Saturday November 27th – AKRON
Bowling Green State Falcons
Saturday, September 4th – in Tennessee
Saturday September 11th – SOUTH ALABAMA
Saturday September 18 – MURRAY STATE
Saturday, September 25th – in Minnesota
Saturday October 2nd – in the state of Kent
Saturday October 9th – AKRON
Saturday, October 16 – in northern Illinois
Saturday October 23rd – EASTERN MICHIGAN
Saturday October 30th – in Buffalo
Wednesday November 10th – TOLEDO
Tuesday November 16 – in Miami
CONNECTED: University of Toledo cheerleaders bring the energy despite limited crowds
CONNECTED: BGSU students collect items for domestic violence shelters together