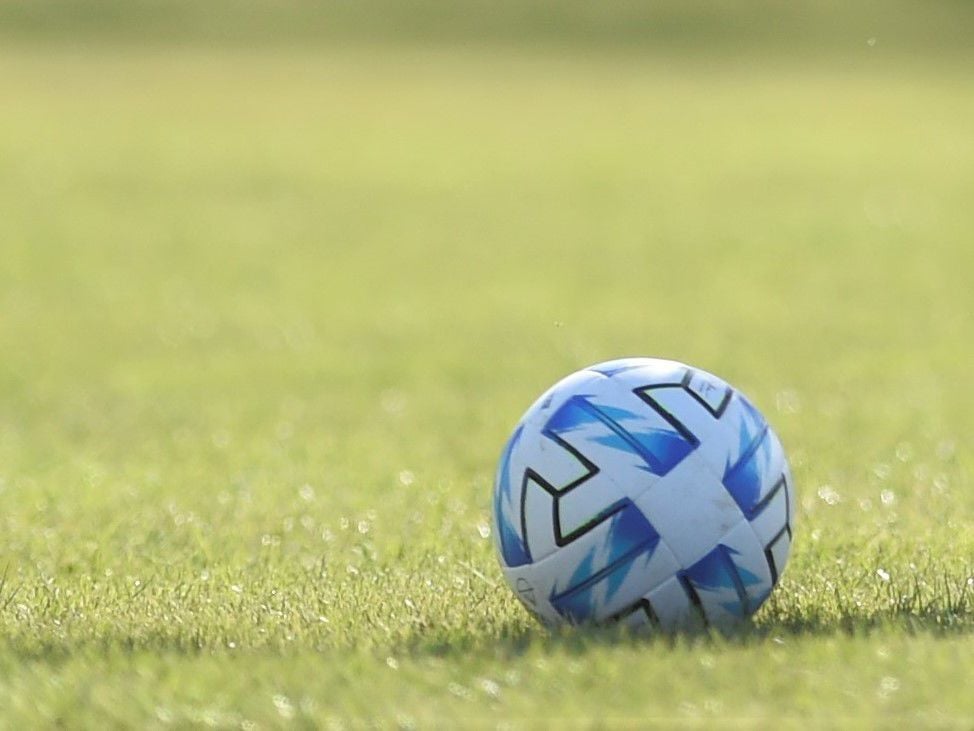 A soccer ball rolls across the grass at Northlake Field during a game in the 2021 winter season.
Josh Cherry Tree
TOLEDO – Toledo's little girls' soccer team passed their first big test of the season on Friday night, defeating 1A King's Way Christian 4-3 at Ted Hippi Stadium.
"A big compliment to the team as a whole," said Toledo coach Noel Vazquez. "You played with a lot of heart today."
Marina Smith started the goal in both halves to secure a brace and added an assist between her goals. Jazzy Zarate scored and Briza Gallegos put the winner in the net in the 64th minute.
The Riverhawks fell behind in the opening minutes against a KWC team that Kalama only knocked out last weekend, but Smith equalized with a 20-yard chip in the 11th minute.
Zarate set her up with a through pass three minutes later and the striker gave Toledo their first lead of the evening.
"We know (Smith) likes to work a lot in midfield," said Vazquez. "She made a lot available for her teammates and she created a lot of space and gaps for her teammates."
The rest of the first half, however, belonged to the guests; KWC shot two more balls into the net and went into the break 3-2.
But the Riverhawks came out in the second half. Eight minutes later, Toledo won a corner and Rose Dillon's delivery into the box hit Smith on the forehead to tie the game to 3-3. Then in the 64th, the Riverhawks earned a free kick, and while Smith's first try was sustained, the ball seeped to the top of the 6-yard room, where Gallegos slammed it home.