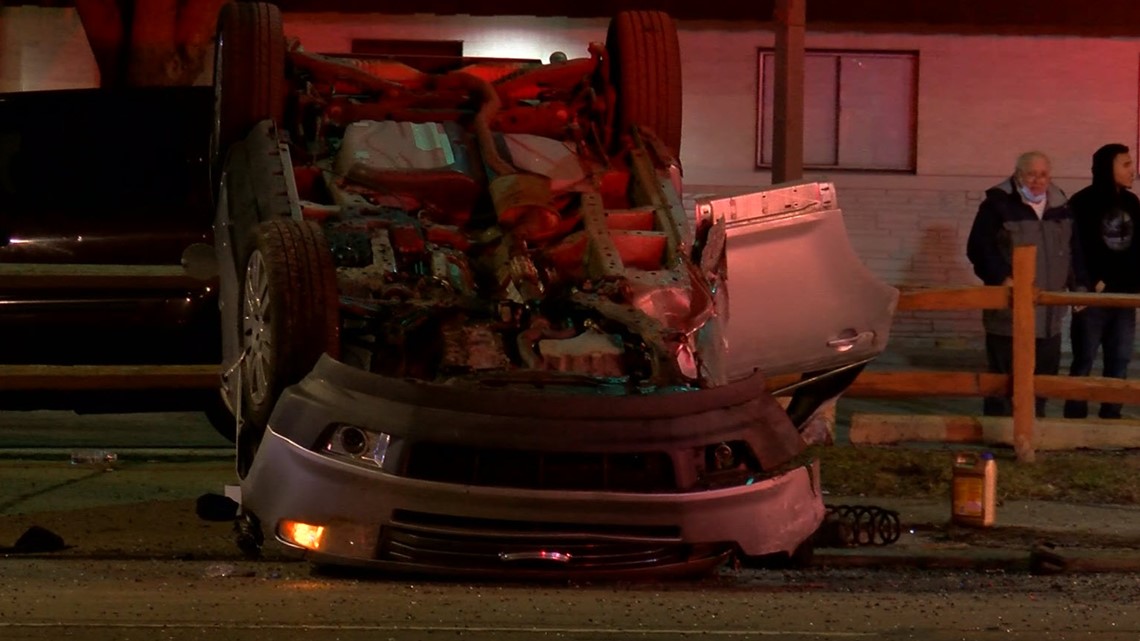 The person was rescued from the Summit and Washington accident and suffered life-threatening injuries Wednesday night.
TOLEDO, Ohio – A 24-year-old driver sustained life-threatening injuries after an accident in downtown Toledo Wednesday night.
The driver of a vehicle lost control and overturned on Summit Street near Washington Street around 11 p.m. and hit a pole
Toledo police officers were sent to the accident with injuries in which a 24-year-old driver rolled over a vehicle. According to the accident report, the driver was traveling east on Summit Street and lost control, hit a street lamp and rolled the vehicle several times.
The driver was partially ejected from the vehicle, resulting in serious injuries. The driver was taken to Mercy-Health St. Vincent Medical Center.
The driver's family has yet to be identified. Identification will then only be released by the Toledo police once this notification has been made.
The driver was pinned under the vehicle before being rescued and taken to the hospital by a rescue team. We are told that the injuries are life threatening.
Summit Street was closed while an accident was being investigated.