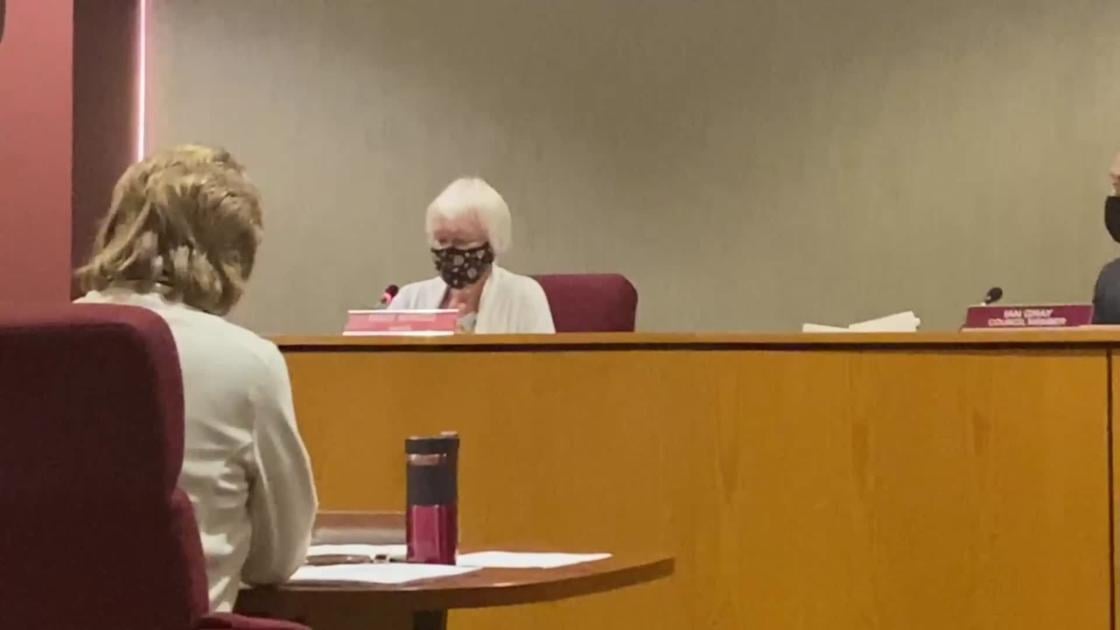 COLUMBUS – Columbus police escorted three people from a school council meeting Monday who violated the mask ordinance for Columbus City Hall.
Columbus School Board President Julie Hajewski said the mask mandate required masks for Columbus City buildings in town hall. There are also signs on the doors entering the building showing that the Mask Ordinance is in effect.
The three people without masks did not move after the announcement, but left the building after a Columbus police officer walked in and spoke to them individually.
Columbus Police Chief Dennis Weiner said although there was evidence of the mandate and the board briefed those in attendance of the emergency statement requiring face covering, the three stayed without trying to put on masks.
"Our department was contacted, responded, and people left without incident," said Columbus Police Chief Dennis Weiner. "In my opinion, the meeting was not interrupted and continued while the officers were interacting."
Support local journalism
Your membership enables our reporting.
In Columbus schools, masks have been compulsory since the beginning of the school year on September 23. The city of Columbus put the Mask Ordinance into effect on September 7th.
Masking options weren't on the agenda for the school board, but the board was informed of COVID-19 tests being offered at Columbus Middle School and Columbus Elementary School. Superintendent Annette Deuman said on-site testing is available for students or staff who are symptomatic or have close contact with COVID.