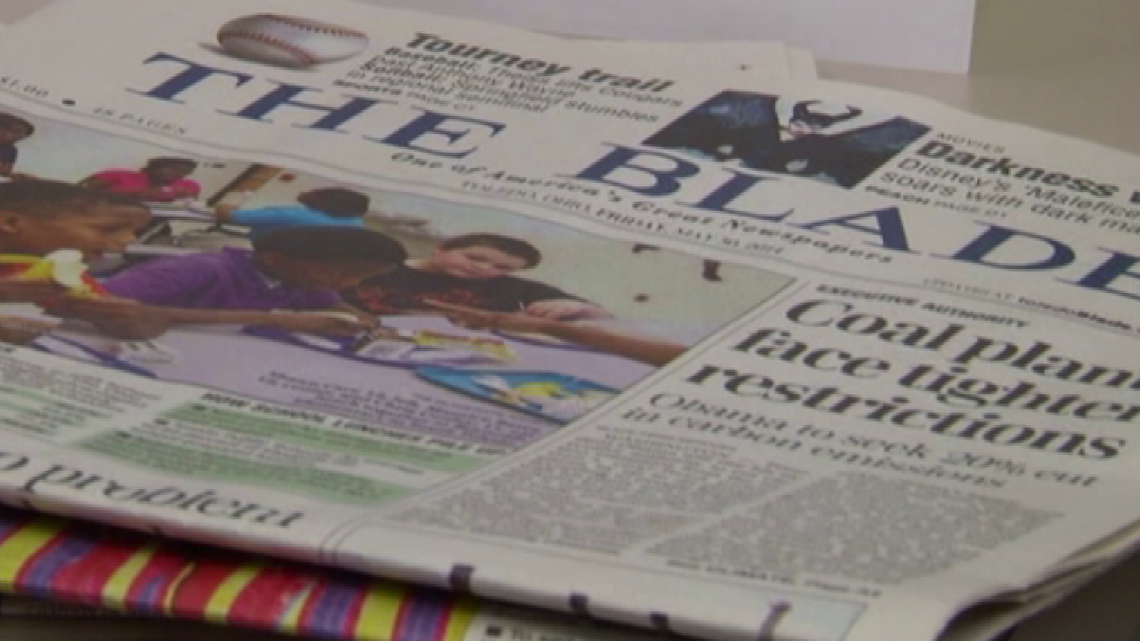 Almost a year after the print deliveries on Friday and Saturday were cut, the newspaper is only delivered in physical editions on Thursdays and Sundays.
TOLEDO, Ohio – The Blade announces that delivery days will be reduced to two, almost a year after printing delivery was reduced to three days a week.
From March 10th, physical delivery will be discontinued on Wednesdays. The blade is only emailed five days a week.
"The Blade is moving into the digital future – into modern electronic delivery (eBlade) and away from old-fashioned print delivery," wrote Allan Block, chairman and CEO of The Blade's parent company, Block Communications Inc., in an article published Sunday.
Blade subscribers still get "old-fashioned print delivery" on Thursdays and Sundays, but everything else is online. Block writes in the article that this decision is due to the fact that "for the newspaper business and The Blade the future is digital" and calls for the acceptance of technological change.
The article identifies the benefits of electronic delivery over print delivery, including easy access across technology and the lack of geographic restrictions. Electronic delivery is more environmentally friendly and enables later deadlines and video functions.
A proposed alternative for subscribers who still prefer conventional, non-digital copies is a printing function and a two-sided printer that writes the pad "is superior to paper produced by a rotary press".
In March 2020, The Blade stopped printing on Fridays and Saturdays.
CONNECTED: Toledo Blade ends Friday, Saturday deliveries of print copies
The Blade will continue to have full eBlade editions online every day.
If you're a fan of the traditional printed newspaper, Thursdays and Sundays still have time to look forward to your old-fashioned delivery. But in the future these will likely be a different thing from days gone by.
Starting this week, The Blade will stop printing delivery on Wednesday as the newspaper continues to focus on electronic delivery and digital publishing. The Blade will continue to be published seven days a week using the eBlade, a complete and fully emailed paper. https://t.co/6s3zM0AD32
– The Blade (@toledonews) March 7, 2021