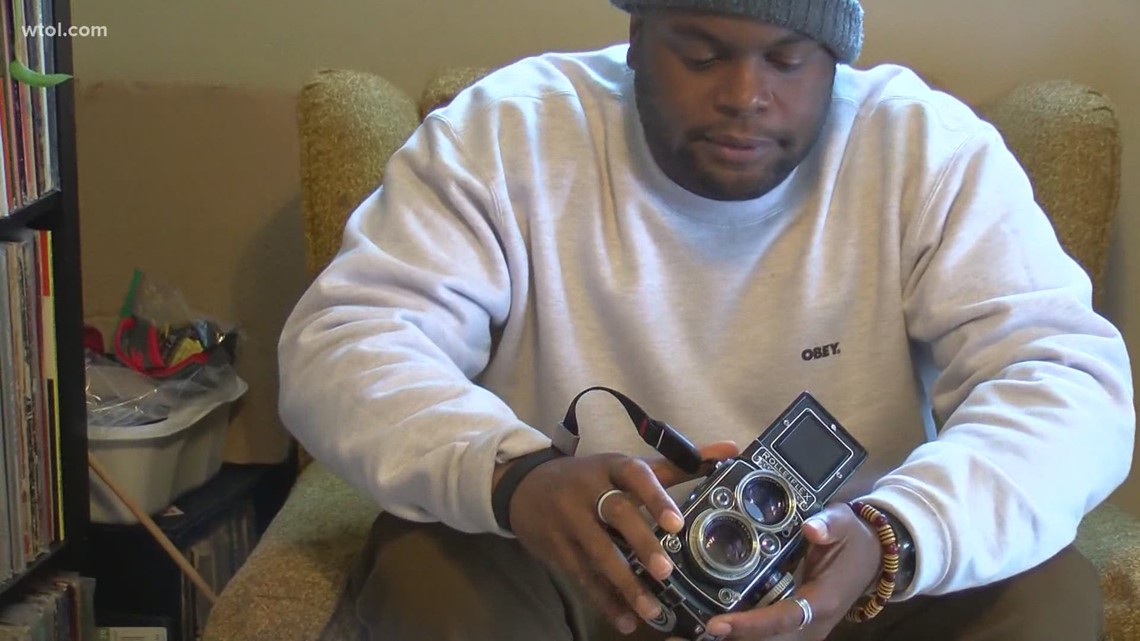 James Dickerson, who travels with Dirtykics, captures everyday moments on the streets of Toledo while documenting history.
TOLEDO, Ohio – February is a month we honor historians in the Black Community.
James Dickerson documents what is happening now to share in the history books of tomorrow.
On the floor are photos that Dickerson took on many trips through the streets of Toledo. Each shows an ordinary person in his own environment.
"Street photography came from me to connect with people who have no secrets," said Dickerson, "and you know that everyone has secrets, but you don't wake up with the intention of hiding these things, you wake up with you the intention to meet them. " an aspect of their life. "
Armed with his trusty movie camera, which is itself a piece of history from 1957, he says that a brief conversation about life is usually enough to convince someone to take a picture.
Others are open and document moments in Toledo's history.
"I want to document the black experience, I want to document the brown experience, I want to document everything I can because there are people who don't leave those marks," said Dickerson.
Dickerson's stage name is Dirtykics, borrowed from a Wu Tang clan text.
The nickname reminds him to take to the streets and get his shoes dirty to capture real moments.
Last year he documented people's lives during the pandemic.
"One of the things I noticed about COVID is that neighborhoods have woken up. More people are outside, they're actually engaging their neighbors. I hadn't seen anything like this in person since the '90s," Dickerson said.
Dickerson's hope is that by documenting everyday Toledoans he will capture the true essence of the city and that his snapshots will resonate with future generations on the same streets.