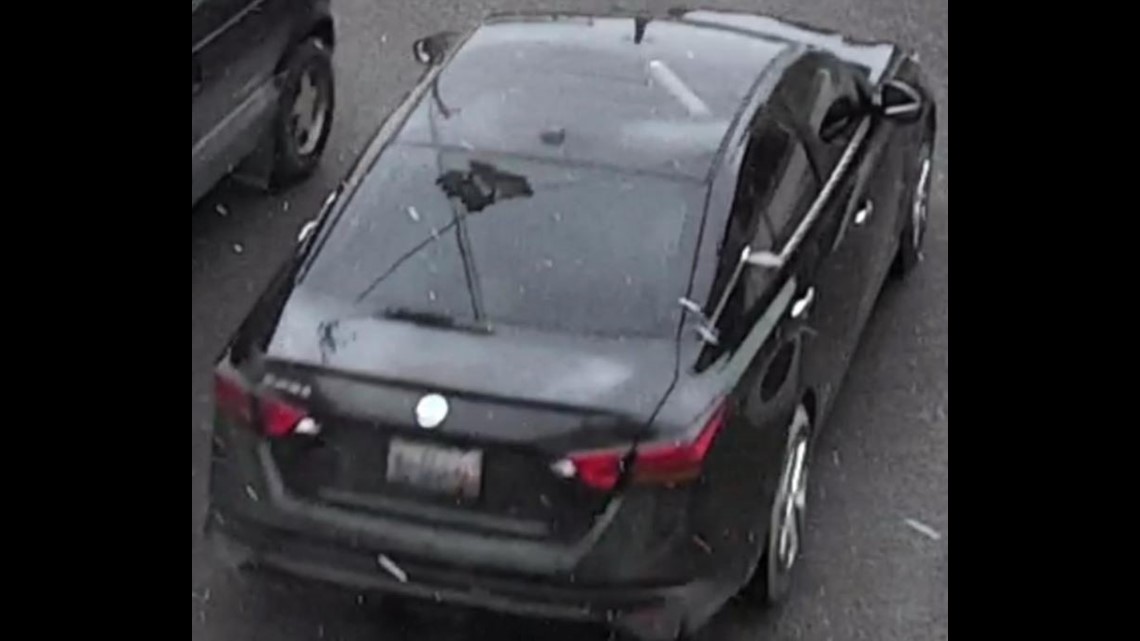 The man and his dog are supposed to recover.
CLEVELAND – Cleveland Police are asking for help from the public in identifying the occupants, owners, or drivers of any car featured in the photo above that may have been involved in a shooting.
Police say that around 12:30 p.m. on Jan. 22, a person was driving north on East 131 Street when a black car drove and shot into the driver's car. The driver and his dog were shot.
A witness told police that he saw a person in a black four-door sedan holding a gun out of the window and shooting at a van. A short time later, the police were called to the university hospital to investigate a victim of the shooting.
When the police arrived at the university hospitals, they found a van with multiple bullet holes, and the city kennel staff took a dog out of the van. The dog had been shot in the ear.
The shooting victim and his passenger told police that they were driving north on East 131 and that they stopped at a red light and were shot at. The driver was shot in the shoulder.
Anyone with information is asked to call the Cleveland Division of Police at (216) 623-5318.