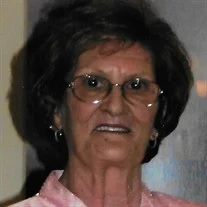 Doris Ann Hawkins, 80 years old, resident in Cleveland, Tennessee, passed away on Thursday, January 14, 2021 at the family residence.
She was the daughter of the late Beaver McNabb and Minnie Bell Richardson. Her husband, Luther Hawkins, had died before her; and her daughters Sheila Ogle and Lisa Hawkins.
Mrs. Hawkins was a home mother who looked after her physically and mentally challenged daughter Lisa until the day Lisa died. She took care of them with compassion, patience and love. She was a Baptist.
Survivors include her daughters Michelle Longwith and husband Terry, and Teresa Goss and husband Ronnie. six grandchildren and eight great-grandchildren; Sisters, Sue Childs and Wanda Roper; and brother Dibble McNabb.
A memorial service will be held on Tuesday, January 19 at 3 p.m. on Wildwood Ave. Chapel held by Jim Rush. Dr. William Lamb will officiate. The burial takes place in Fort Hill Cemetery with family and friends as pallbearers.
The family will be welcomed to the Friends' funeral home on Tuesday, January 19 at 1:00 p.m.
Due to the current COVID-19 regulations, our employees are obliged to take care of our guests and families we serve. Please understand that we will be following the state's COVID guidelines. We also ask all guests and family members who attend visits and church services to bring and wear a mask. The family would like to say a special thank you to the following people from the Chattanooga Hospice: Jessica Werner, Dawn Griswald, Kelsey Farris, Stetson Gunnoe and Esther. Jim Rush Funeral and Cremation Services Wildwood Chapel is responsible for organizing it.
Feel free to share your condolences and memories with the Hawkins family at www.jimrushfuneralhomes.com.