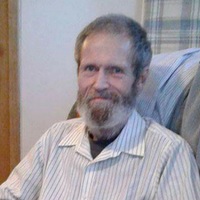 Timothy Layton Forbes, 64, of Cleveland, died on April 28, 2021 at Tennova Hospital. He was a proud veteran of the United States Marine Corps and served at the end of the Vietnam War. He had the personality of never having met a stranger. He was a brilliant man, scored a perfect SAT, and retired from the United States government as a civil engineer. He loved helping people even when his help was not needed. He enjoyed making everyone laugh, was a great history buff and a walking dictionary. "Pop" enjoyed the History Channel, Pawn Stars, How it Works, and Antiques Road Show.
Before him, the parents Thomas "Tom" and "Grandma" Jean Forbes died; and stepfather Allan Lenio.
Survivors are Mrs. Karen Purdy Forbes of Cleveland; Daughter Christina "Joseph" Blizzard of Denton, NC; the sons Thomas Forbes from Cleveland, Joshua "Trina" Meyer from Cleveland and Andrew Meyer from Cleveland; Brother Ted "Leona" Forbes of Saint Johns Island, SC; Grandchildren, Belle and Lily Blizzard, from Denton, NC, Caleb, Cody, and Collin, from NC, and Kaylee, Chloe, Kayden, and Colton Meyer, from Etowah; and many friends.
A Celebration of Life will take place on Monday, June 7th at 2pm in Chattanooga National Cemetery. Reverend Joe Brooks will officiate with full military honors. The burial takes place in Chattanooga National Cemetery.
Serenity of Cleveland is responsible for the organization.