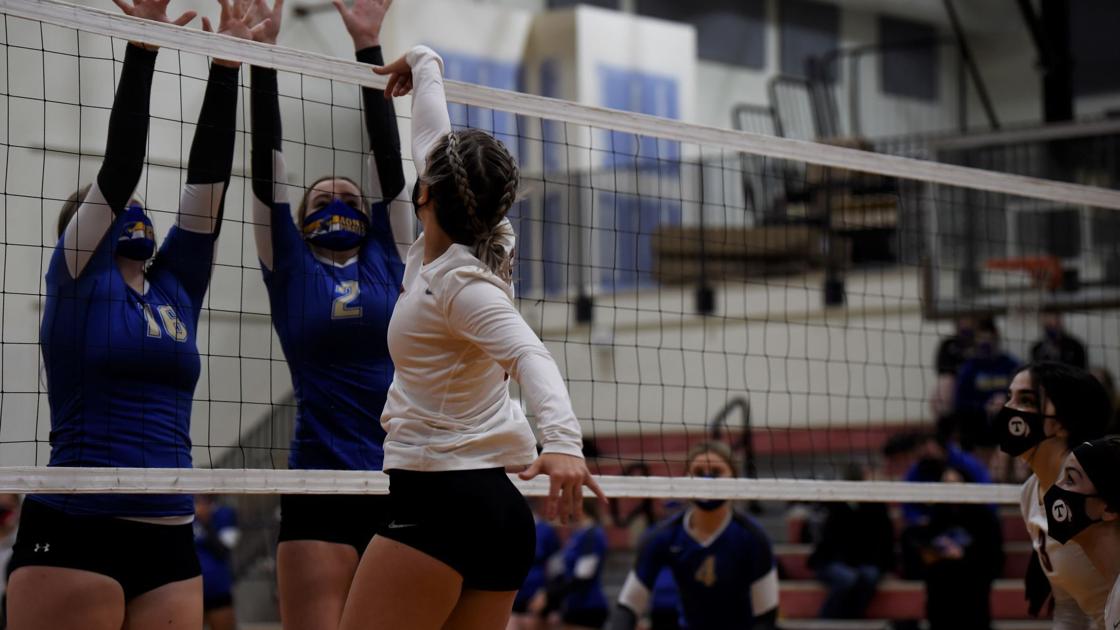 For a while it looked like the third set would take a similar path as the teams traded aces and service mistakes early on, but then the pirates took control with another run on the way to a 25-19 set win.
"Sometimes I think that their self-confidence has diminished a bit and that they had to build it up again," said Maier. "It took a while."
If the third set looked like the second at the beginning, the fourth was a mirror image of the first as the pirates jumped out to a 10-1 lead before the Indians could solve the problems. This run involved two Adna aces. The pirates ended the night with 10 aces, including six from Maddie Kleemeyer.
Even if the Adna serves didn't find the ground, the pirates could force the Indians to stay out of the system for most of the night to keep the ball away from the most dangerous Toledo hitters on the net.
"They served a hard serve and they had a topspin that we couldn't lift very well," said Maier.
Apart from the rust and nerves, Maier saw a few things that this year's team has to learn in no time at all, as it has less time to prepare for the shortened season. Toledo, like every other team in the Central 2B League, only had a week of training before that first game and gave the Indians a little window to try and cover anything they could normally fit into a month of a preseason.