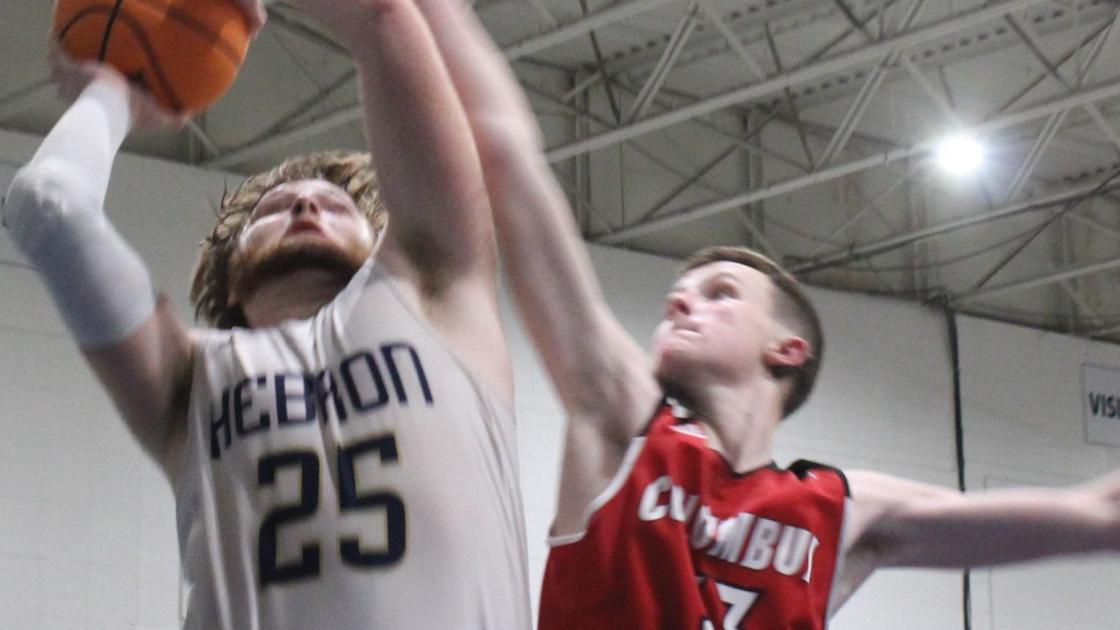 PHEBA – The Hebron Eagles scored a big win over their rival Columbus Christian Rams on Friday night at 62:47.
Having had a rocky season, the Eagles started slowly and stayed down for most of the first quarter. They found their booth late in the first quarter, however, and through the efforts of numerous players, were able to scratch their return behind it and move into the second quarter at 14-10.
The Eagles would extend their lead in the second quarter and take a 31-21 lead at halftime.
The leadership would not go unchallenged, however.
The Rams fought hard and were able to reduce their lead to single digits in the fourth quarter. However, the Eagles managed to regain a foothold among them and come together when it came down to it.
The Eagles defense showed one of the best performances of the season.
Senior Jon Garrett Lowe used his size to his advantage in color to protect the rim and fight ricochets. However, as is typical for guards, he eventually got into bad trouble.
When he was taken out for a while to avoid fouling, Senior Chase Collum stepped in to fill the position. He performed well, scored points and made good defensive games.
Dash Turman also served as the Eagles' playmaker and drove to the edge, often at the expense of his own body, by pulling the foul and putting points on the board.
Seniors Doug Loden and Braeden Triplett also had a good night.
"I've only had them for two years but they've been playing college since eighth grade and have been beaten for a while," said head coach Rease Gairhan. "It's a big win for us to be able to beat them, especially a district game and everything else. Yes, we played a little bit persistently in the beginning and then we settled down and played our game and finished it strong. "
Gairhan also said he hopes this win will move the team forward and give them the confidence boost needed for a post-season run.