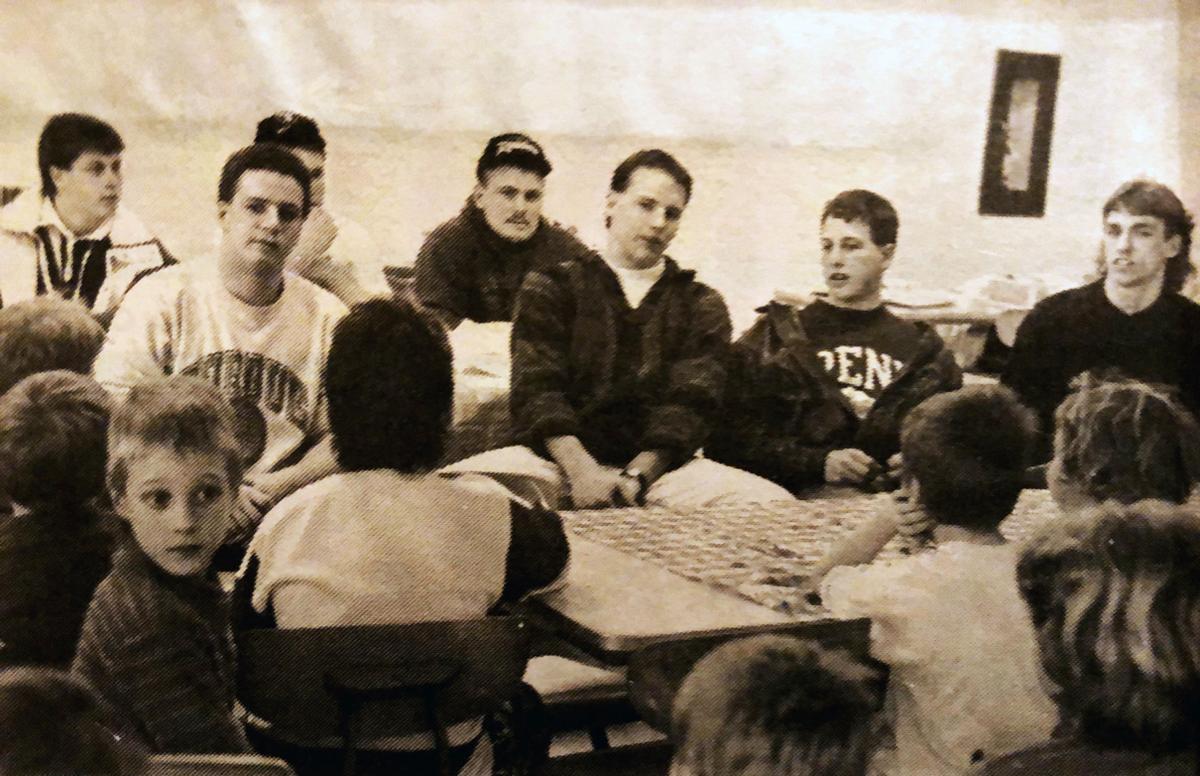 Columbus clubhouse with soccer team.
COLUMBUS JOURNAL ARCHIVE


Columbus Area Historical Society

Columbus Area Historical Society
Columbia County announced that public clinics will be held for vaccinations against diphtheria, whooping cough, tetanus, smallpox, polio, German and red measles.
Mary McNulty, Columbus; Lynn Habacher, Waterloo; and Sharon Smith, Randolph, were selected by the local daughters of the American Revolution for the DAR Good Citizen Award.
Arden Krakow has been recognized as the new Fall River Fire Chief. Krakow was a 20 year veteran of the fire service. Krakow replaced Ralph Schreiber, who held this position for 30 years.
Support local journalism
Your membership enables our reporting.
Video Horizons received the 15 year franchise to build a cable television system in Columbus. The new company was one of three companies competing for the franchise.
Bill Bublitz recently opened an accounting and tax practice in Columbus. Bublitz graduated from Columbus High School in 1982.
Students attending the Columbus Clubhouse spoke to members of the 1990 Columbus Cardinal Championship soccer team. Players included Joe Vale, Brandy Mietzel, Travis DeBussey, Mark Pankow, Jeff Zittel, Jason Geiger, and Eric Gocker.