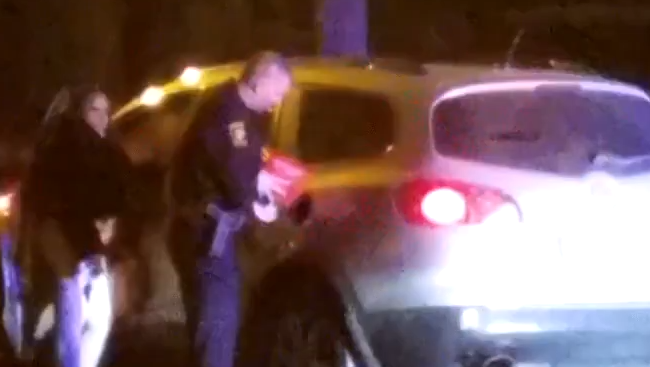 A Cincinnati officer jumped in to help Monday morning when he saw a stranded driver who had run out of gas. Officer Mark Anton was working when he noticed the driver had run out of gas. Anton wanted to make sure she wasn't stranded cold so he went and brought her gasoline and helped her fill her tank. CPD posted a video of the deed on Twitter with the headline, "Let's all spread a little friendliness this Monday."
CINCINNATI –
A Cincinnati officer jumped in to help Monday morning when he saw a stranded driver who had run out of gas.
Officer Mark Anton was working when he noticed the driver had run out of gas.
Anton wanted to make sure she wasn't stranded in the cold, so he got her gasoline and helped her refill her tank.
CPD posted a video on Twitter titled "Let's All Spread A Little Kindness This Monday".
This content is imported from Twitter. You might find the same content in a different format, or you might find more information on the website.
Caught in front of the camera: Ofr Mark Anton noticed a stranded driver who ran out of gas at around 2 a.m. He wanted to make sure the driver could get on her way and out of the cold so he brought her gasoline and helped fill her tank! Let's all spread a little friendliness this Monday! pic.twitter.com/w4hkLEEAzi
– Cincinnati Police Department (@CincyPD) February 22, 2021