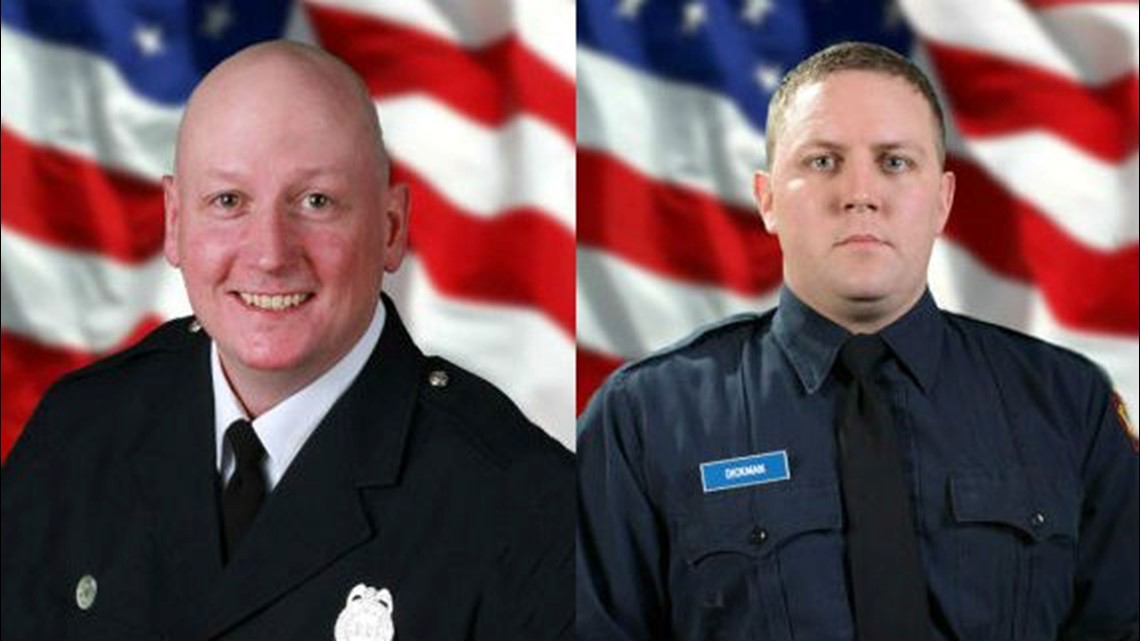 TOLEDO, Ohio – Tuesday marks a gloomy day in Toledo as a murdered officer is laid to rest and two fallen firefighters are remembered for their sacrifice.
As the city mourns the loss of Toledo Police Officer Brandon Stalker, the day also marks seven years since Toledo Fire & Rescue Department firefighters Steve Machcinski and Jamie Dickman were killed on duty.
On Wednesday, January 27, the historic St. Patrick's Church will hold a memorial service to honor the fallen firefighters on the seventh anniversary of their death.
The service begins at 5:30 pm on Avondale Ave.
Machcinski and Dickman were killed in a fire at Magnolia St. 528 in northern Toledo on January 26, 2014.
The building's owner, Ray Abou-Arab, used gasoline to start the fire, which resulted in the deaths of the firefighters. During his 2017 trial, he was convicted of two involuntary manslaughter and two major arson attacks and sentenced to 20 years in prison.
Dickman and Machcinski have been honored with numerous monuments over the years, the sacrifices of which have never been forgotten.