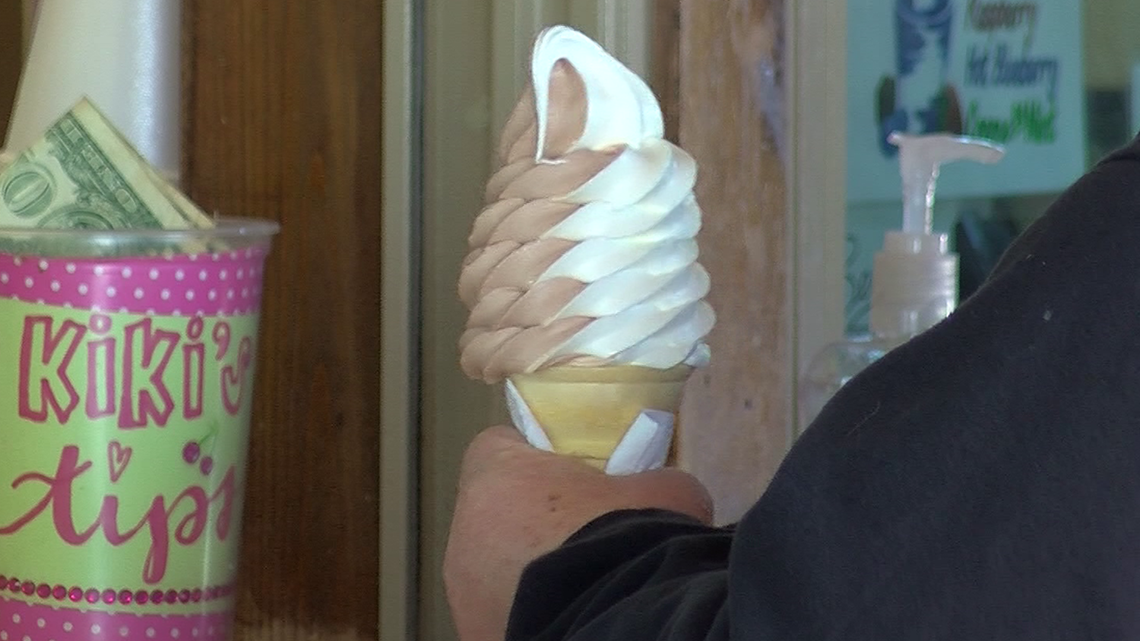 TOLEDO, Ohio – Mr. Freeze has a cute offer in store depending on how much snow we see Tuesday!
The popular ice cream parlor promises every customer at the Toledo and Perrysburg locations a free small ice cream cone on Thursday – if we get 4 inches of snow on Tuesday.
The snowfall for this promotion is measured at Toledo Express Airport. Our First Alert Weather Team predicts heavier snow in the south. So keep your eyes (and your shaved ice cream van) closer to the airport.
The snow is expected to disappear from the picture and melt on Wednesday.
However, the deal means you can get a free cone from Mr. Freeze after the freeze on Wednesday overnight and after the freeze on Thursday morning after the freeze – when, of course, we see that magical number of snowfalls.