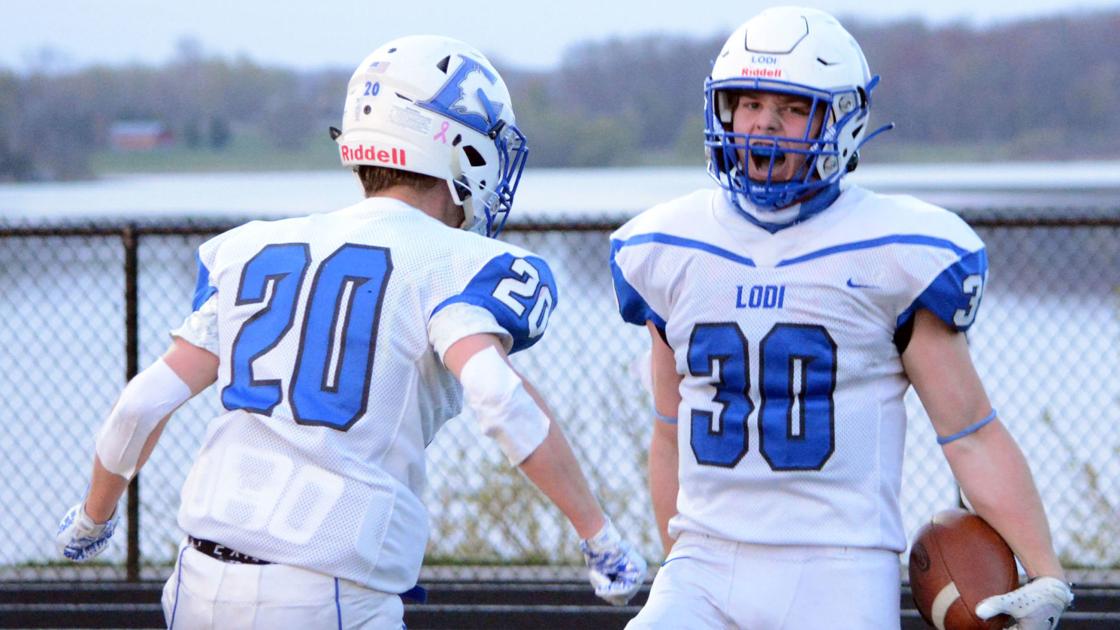 With the Cardinals eliminated in week 7, a seven-game winning streak ended for the Blue Devils (5-0). Not only that, it also sparked a three game loss to end the regular season and ultimately shatter Lodi's hopes of a playoff spot when they finished the Capitol North Conference game 2-3.
"We have that in mind all week in practice," said Lodi quarterback Quinn Faust. "We got out of here and wanted to get her back for it."
Columbus coach Calvin Zenz said the loss stings "a lot" as it was caused by the Blue Devils.
"Whenever you lose to Lodi, it stings," he said. "It's a big game. We work 12 months a year, or 18 months in this case, to try and beat them. "
Zenz had all the confidence in the cardinals to stay ahead. They fell just a little short.
"I don't think we'll lose the game until the field goal is reached," he said. "I thought we had the heart and the athletes to come back and not stop. We did that. "
The final field goal was achieved by a 36-yard pitch-and-catch from quarterback Quinn Faust to Curtis to bring the Blue Devils to Columbus's 21-yard line. Lodi ran down the clock three more games before the final field goal.
"I was just hoping that security wouldn't get there," said Faust. "It was one of his first degrees that year. He's really come a long way. "