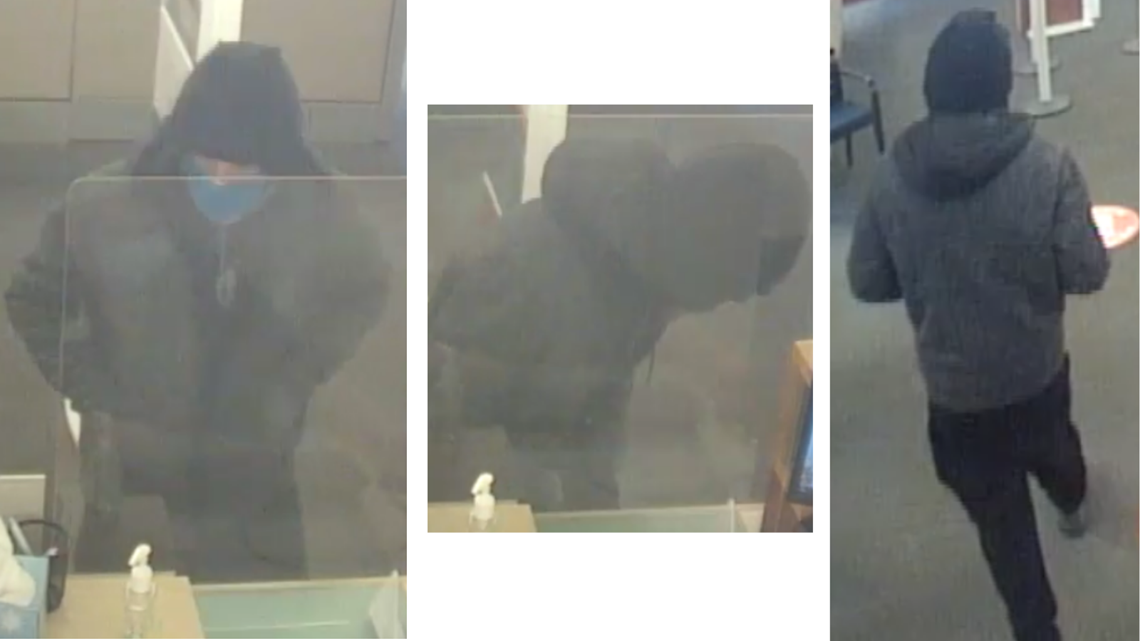 TOLEDO, Ohio – The FBI is searching for clues in a bank robbery that occurred Friday afternoon at the PNC Bank branch on Madison Avenue in downtown.
The bank was robbed at 1:19 p.m. by a lone white man who presented a note threatening violence, the FBI said.
The man fled the bank on foot with an unknown amount of money.
The suspect is described as a younger white male, in his late twenties, about 6 feet tall, and thin to average build. He wore a zipped jacket, including a dark hoodie, blue medical mask, jeans, and winter gloves.
Law enforcement is seeking assistance from the public in identifying the unknown suspect on surveillance photos.
Tips can be provided to the FBI Toledo Resident Agency or the Toledo Police Department. Tips can remain anonymous, reward money is available for information that leads to the successful identification and tracking of the responsible person.