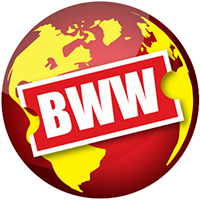 Columbus Symphony is currently accepting online nominations for its annual Music Educator Awards, honoring individuals who make a difference in our community through their dedication to music education and their efforts to better understand and appreciate music education.
Exemplary music educators in the categories of elementary school, secondary school teachers and private / community-based teachers are recognized.
New in 2021 is the Lifetime Achievement Award, which is intended to honor teachers who have made a significant impact on students over the course of their careers.
Nominations can be submitted online Here.
Parents, students, colleagues, and principals are encouraged to appoint music educators who will teach and inspire a love of music to children and adults in central Ohio.
Each music educator award winner receives a monetary scholarship that they can use at their discretion on a variety of music education endeavors. Past winners have used these funds to host visiting teachers, repair instruments, take professional development courses, and purchase new instruments, computer software, and music.
Recipients of the Music Educator Awards will be honored at a pre-Columbus Symphony concert on Saturday, April 24th.
The nominees should be music educators in the Central Ohio region who:
Make a lasting difference in the lives of students of all abilities and backgrounds
Routinely "go above and beyond" by extending your efforts beyond the classroom
Make a significant impact on your community through teaching music
Inspire students to achieve appropriate levels of musical understanding and skill
Show longevity in the field of music education through your many years of work
Give your students a lifelong appreciation for music
The nomination period ends on Friday, March 5th, at midnight. The nominations must include:
Notation of the pedagogue's nomination category – basic, secondary, community or life achievement.
Details of the nominee: name, place of work, title, e-mail address, number of years in the current position and total years of experience in music education.
Nominator information: name, email address, relationship with the nominee and telephone number.
A statement of 500 words or less explaining why you are nominating your candidate.
Finalists
The category finalists will be contacted in the week of March 15th
To be considered, each finalist must receive three letters of recommendation OR participate in a finalist interview
The winners will be announced the week of March 29th.
Questions can be directed to Meghan McDevitt, Director of Education at Columbus Symphony [email protected].