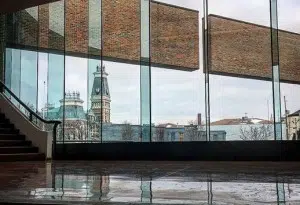 COLUMBUS, Ind. – The Columbus City Council met Tuesday evening and set up a city parking commission consisting of eight members: the city engineer, a representative from the police department, a representative from the visitor center, a member of the redevelopment commission, a downtown merchant, a downtown resident and one full council member and one city council member.
The commission meets quarterly and makes recommendations to the Columbus Board of Works.
Administration Executive Director Mary Ferdon admitted that "there are advantages and disadvantages to setting up another commission," but adequate parking is critical to a viable downtown future.
For park talk, downtown Brown, Sycamore, Seventh, and First Streets are defined as their boundaries.