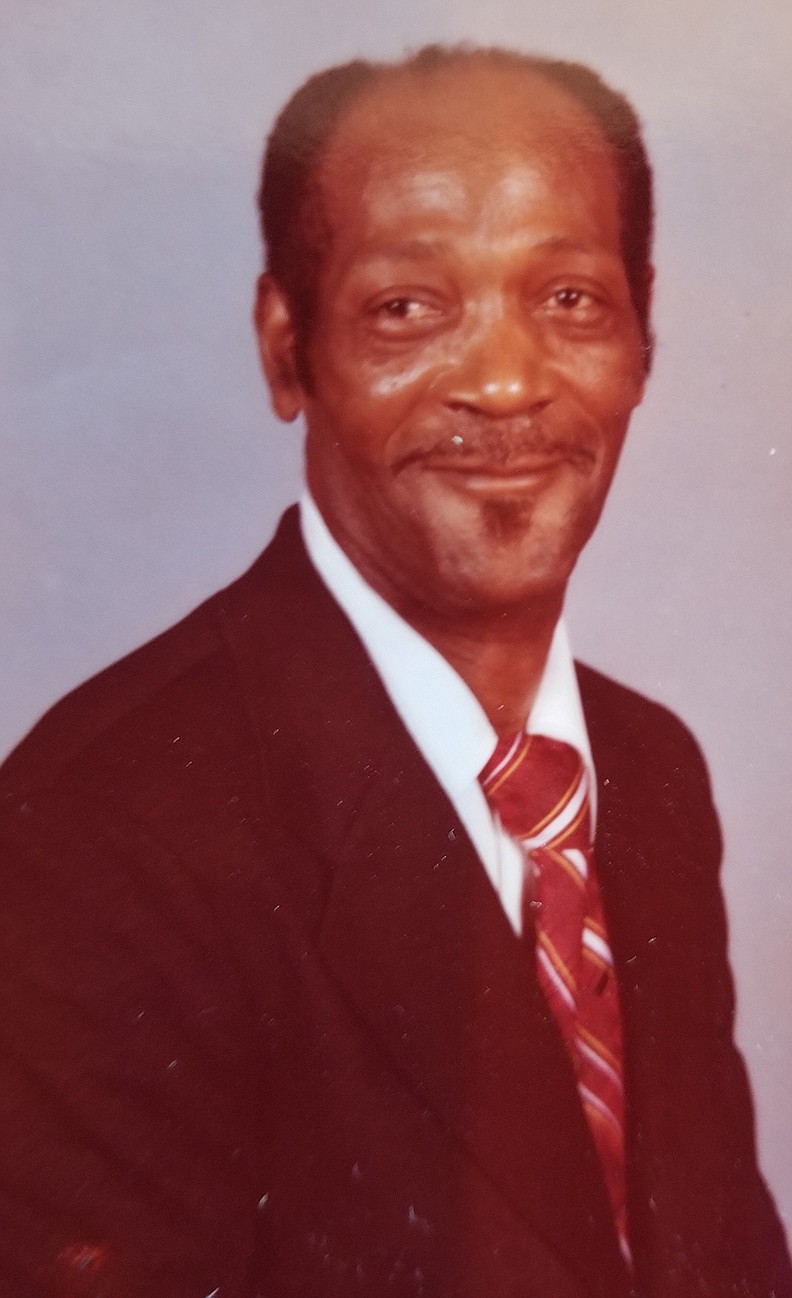 Cleveland Matlock – Photo submitted
Deacon Cleveland Matlock, beloved husband, father, grandfather, and great-grandfather went home to be peacefully with his lord at the CHI St. Vincent Hospital in Hot Springs, Ark. On Sunday January 17, 2021.
Cleveland Matlock was born on June 6, 1931 to the late Jewel Matlock and Millie Williams in Sparkman, Ark. In 1953 he met the love of his life at Coca-Cola, Ida Mae Johnson (Betty), who they would spend the next 66 years together. They had six (6) beautiful and devoted children, four (4) girls, Mary, Pearline, Annie, and Gwen; two (2) boys, William and Dennis. In 1956 they moved to Mountain Pine, where Cleveland worked for Dierks on the railroad, before moving to the Weyerhaeuser sawmill and being a dedicated employee for 38 years.
Cleveland loved watching baseball, basketball, soccer, and old western movies. He also enjoyed planting and growing vegetables, cabbage, peas, grapevines and his favorite tomatoes in his gardens. Cleveland was a family man. He always enjoyed being around his children and grandchildren. He served as a deacon at the Gordon Memorial COGIC until his health deteriorated and he moved his membership to the Temple of Liberation, COGIC, where his son-in-law is the pastor and where he gave his life to Christ.
He is preceded in death by his parents; one daughter, Pearline Madyun; Brothers Cecil and WT Matlock; and sisters, Annie Pearl Tate and Mary Conner Brooks.
He is survived by his wife Ida Mae Matlock; Sons, William H. Matlock (Elizabeth), Würzburg, Germany, Dennis R. Matlock, Little Rock, Ark .; Daughters, Mary L. McClellan, Houston, Texas, Annie Babb (Larry), Bergkiefer, Ark., Gwendolyn Matlock, Little Rock, Ark .; one brother, Leavy Matlock, Malvern Ark .; 13 grandchildren, Tonoka Settles (Victor), Kasib Madyun, Aadil Madyun, Robin Babb (Meagan), Jason Babb, Kimberlin Babb (Kenny Blevins), Amelia Matlock, Marcus Matlock (Tammalah), Jawann McClellen (Keanou), Michelle Matlock, Dominque Thomas (John), Ashlyn Matlock, Markeith Matlock; and 16 great-grandchildren and a multitude of nieces and nephews.
Viewing: Today, January 21, 12pm to 6pm at the funeral home.
Celebration of Life: Friday, January 22, 2021 at 11 a.m. at the Church of God at the Temple of Liberation Institute in Christ, 409 N. Main Street, Malvern, Ark.
Services entrusted to Samuel L. Vance & Sons Funeral Directors – Malvern; http://www.samuellvanceandsons.com 501-337-0100.
Sponsor content
Remarks