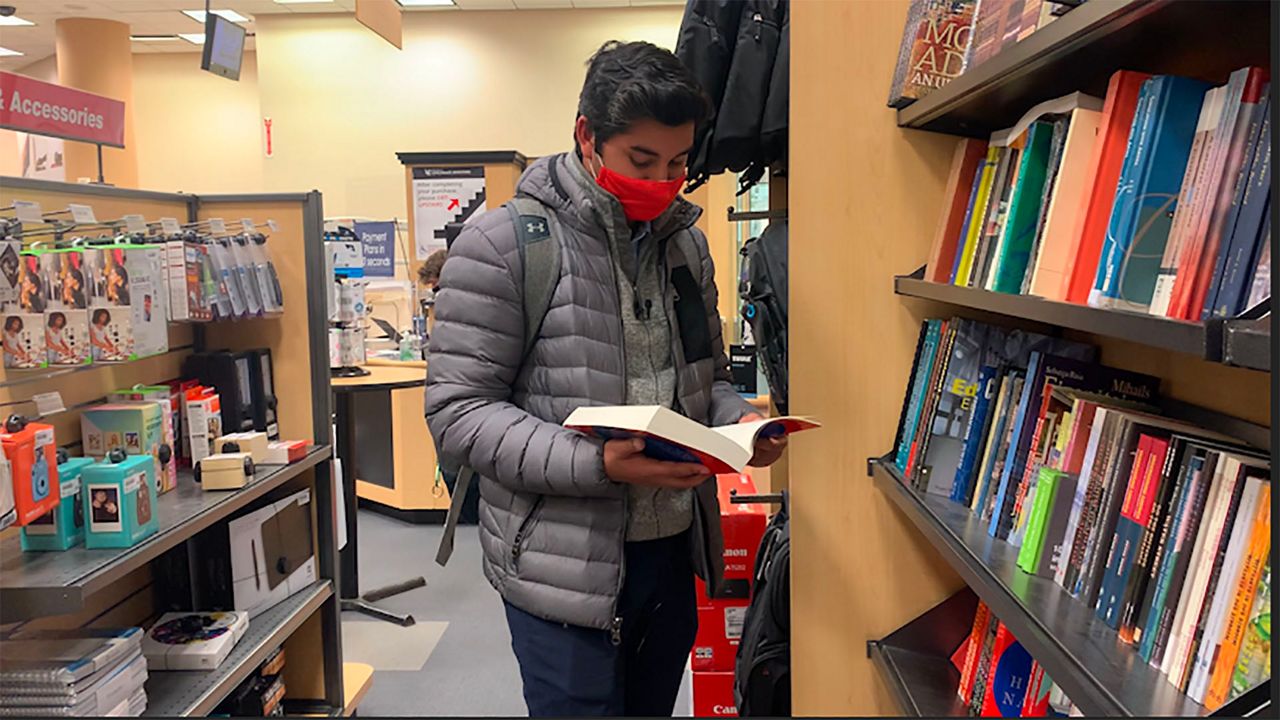 CINCINNATI – Rahul Patel is a senior in medical science at the University of Cincinnati. He is one of four students helping compile the science of COVID-19, a new course that looks at the virus.
What you need to know
A group of students from the University of Cincinnati have put together a course called Science of COVID-19
The course is also available online so the community can learn more about the virus
Students will learn about the effects of COVID-19 on the body, detection and treatment options, and information about the vaccines
"There's a lot of confusion among college students, the academic community, and just the whole of the US, and there's a real thirst for knowledge," said Patel. "People want more information about how this virus works, how we attack the virus through vaccines, and what experts are currently doing research."
In this new online course, students will learn about the physiology and biology of COVID-19 and even the ethical aspect.
"Health professionals had to make really sudden ethical decisions during the pandemic and talk about how certain communities in the Cincinnati area were also differently affected by the pandemic," he said.
As a student, Patel said he was curious about the implications of research in the fight against COVID-19. And he believes that other students want to know this too.
"The reason for the interest is that any information that comes out is new in the moment," he said. "It's cutting edge, but learning new facts every day and students should be interested because it affects them and our society."
Patel has ideas with UC Professor of Molecular Genetics Dr. William Miller who taught this course. He hopes to give us answers on what needs to be done to get us back to normal.
"I realized we all want it to be over. We are all sick of the pandemic but I think the students are very excited to understand the process we are going through to stop this pandemic, "said Dr. Miller.
The Science of COVID-19 course is not only offered to students but can also be viewed online. Attempts are made to ensure that the community is also well informed about the virus.
"We're going to talk about different aspects of the virus. I want the community to understand that this is cutting edge research and to keep up with it. And by knowing about it, they educate themselves and are better prepared for our future, "said Patel.