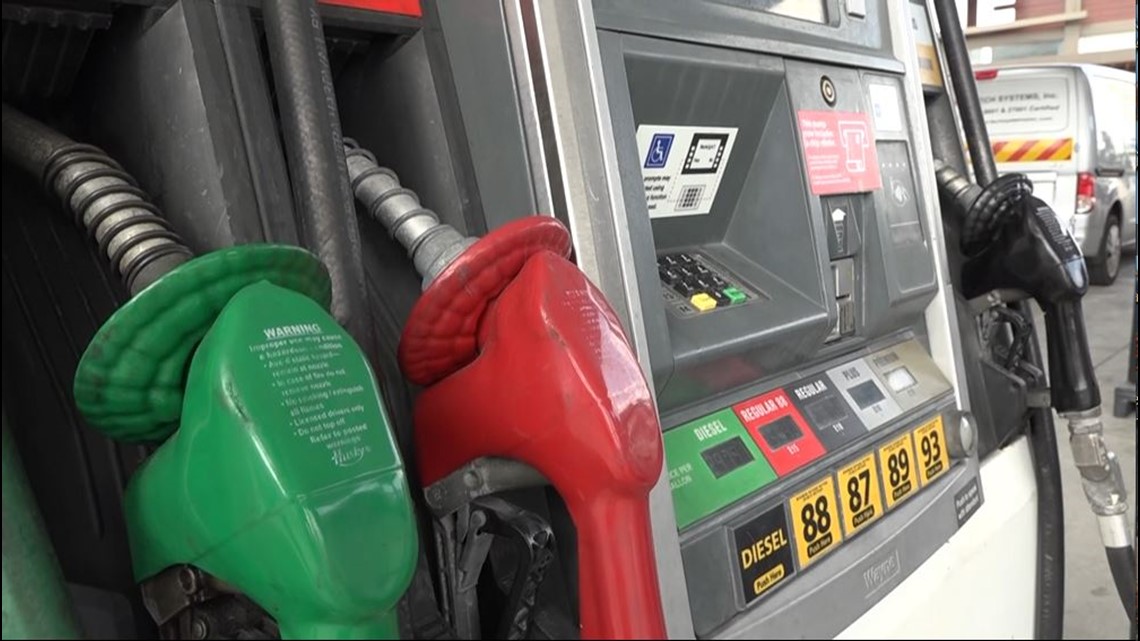 TOLEDO, Ohio – Toledo gas prices rose 12.2 cents a gallon last week to an average price of $ 2.96.
The numbers come from Gas Buddy's daily survey of 315 stations around the city. Prices are 24.2 cents higher than a month ago and $ 1.04 higher than a year ago.
"With the summer driving season officially started, gasoline prices have held an average of $ 3 a gallon due to continued strong demand as Americans take to the streets amid an ongoing economic recovery," said Patrick De Haan, chief executive officer oil analysis at GasBuddy. "Until Sunday, US gasoline demand was very strong over the weekend, with Friday and Sunday setting new COVID gasoline records for their respective day of the week, according to GasBuddy data."
The cheapest gasoline in Toledo is $ 2.69 a gallon and the most expensive is $ 3.09. The national average is $ 3.04.
The national average is 14.3 cents higher than a month ago.
De Haan said that while oil production is slowly catching up with demand, it is still in "catching up" mode. The imbalance between supply and demand has led to price increases.