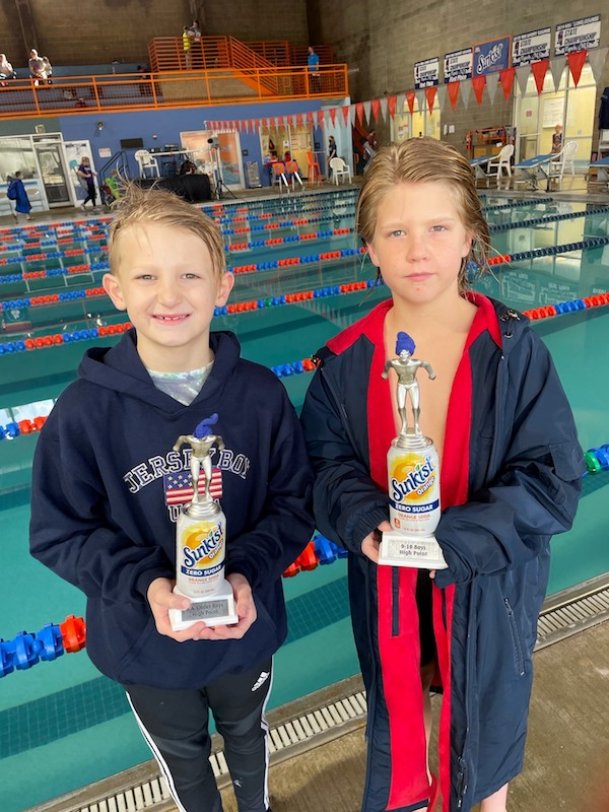 Eight-year-old Axel Phillips (left) from Swim Columbus peaked in the boys' 8-and-under division at the Sunkist Winter Blast in Flowood from January 29th to 31st. Nine year old Kameron Wright won the 10U High Point Award. Photo By: Courtesy of Kallie Phillips
February 10, 2021, 11:47:34 pm
At the Sunkist Winter Blast from January 29th to 31st at Flowood YMCA, two local swimmers outperformed the field with points.
Swim Columbus' eight-year-old Axel Phillips climaxed in the boys-8-and-under division. His teammate, 9 year old Kameron Wright, won the 10U High Point Award.
Swim Columbus finished sixth. The team will have two more meetings this season: the 8U Development Meeting in Laurel on Saturday and the Mississippi State Swim Meet, which will take place February 26-28 in Tupelo. Swim Columbus will have 12 swimmers attending the state meeting.
printer friendly version | Back to top
OTHER STORIES OF INTEREST