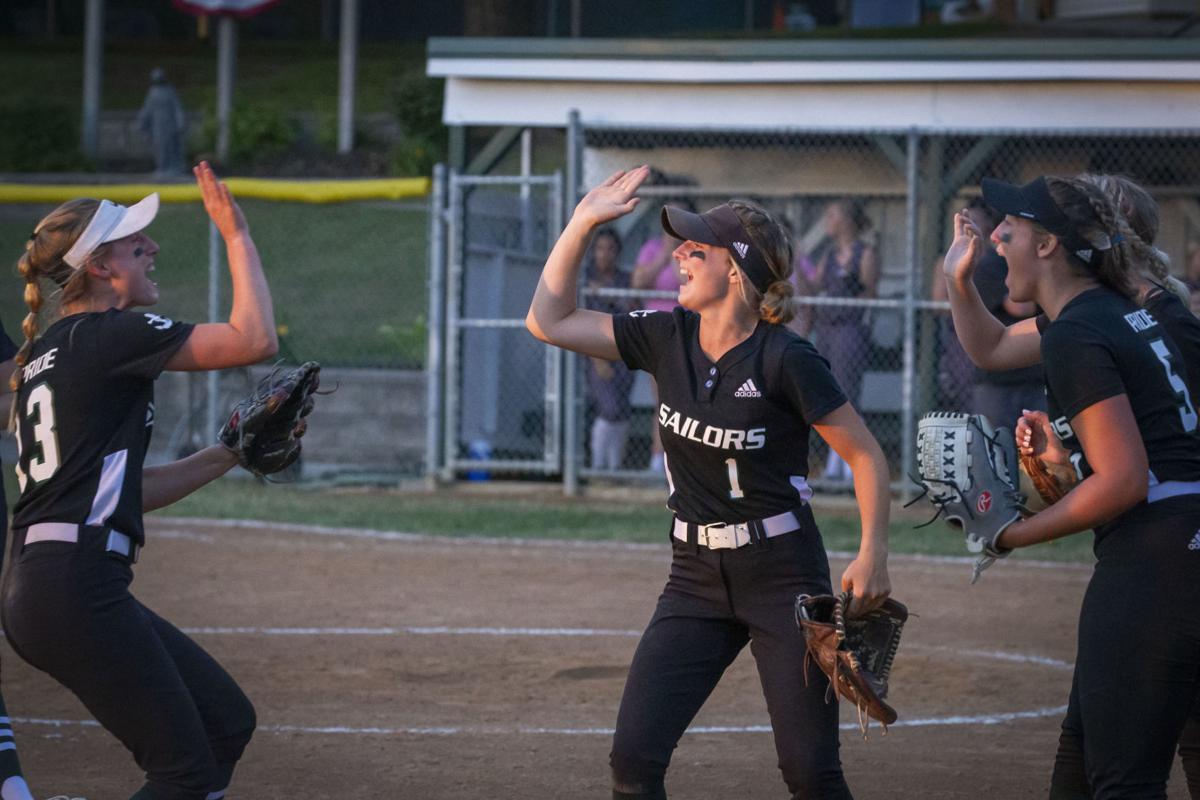 Waterloo Columbus third baseman Alivia Schultz drives to meet Waterloo West's Rylee Hundley during a Metro softball game in Columbus on Wednesday.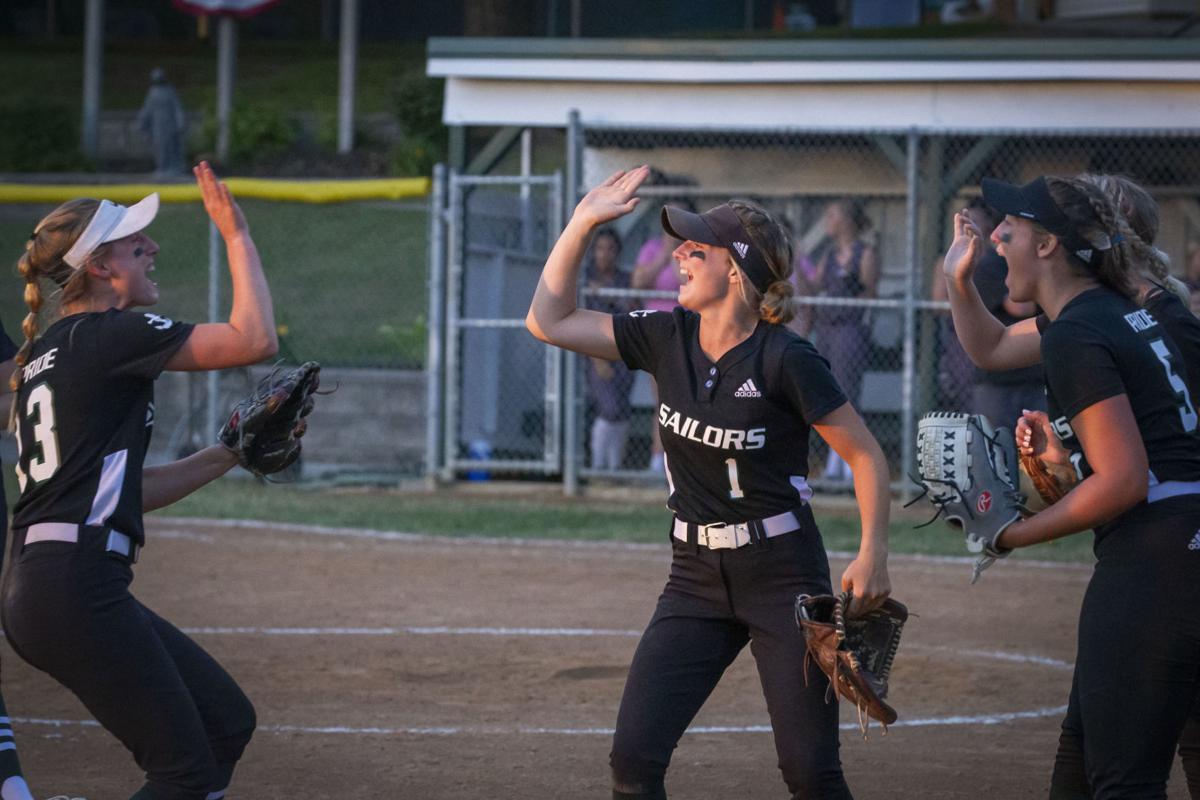 Waterloo Columbus' Avery Hogan (1) and Reagan Lindsay (13) celebrate a game in the Sailors game against Waterloo West in Columbus on Wednesday.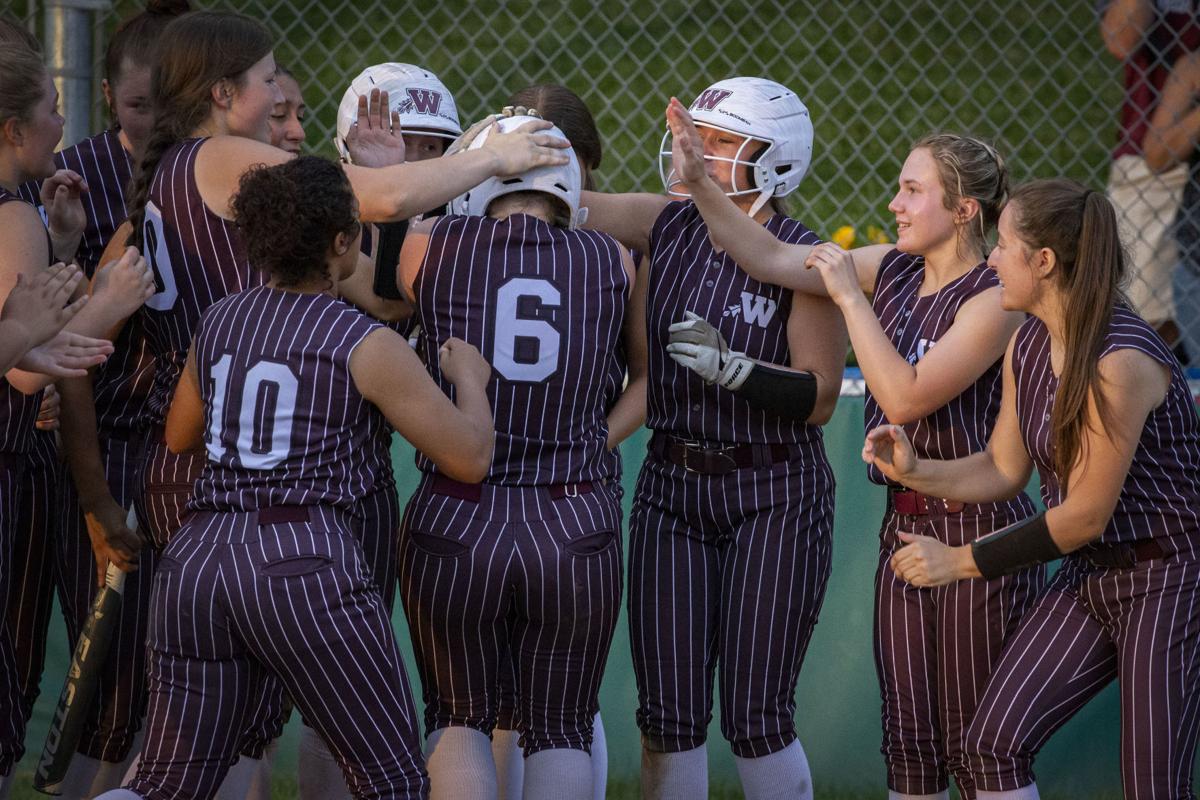 Waterloo West's Bailey Schoepske (6) is greeted on home plate after scoring a two-run home run against Waterloo Columbus in the sixth inning on Wednesday.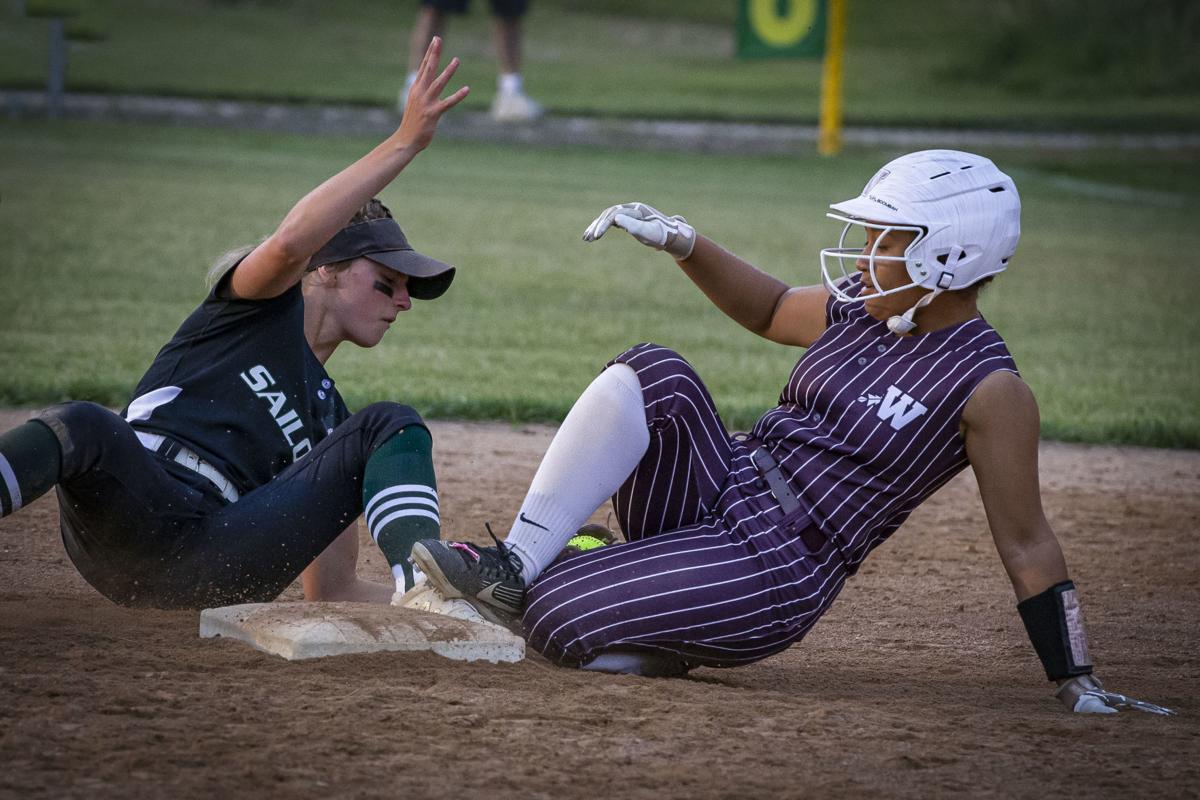 Waterloo West's Sierra Burt slips to second as Waterloo Columbus' infielder Avery Hogan falls backwards during a Metro softball game in Columbus on Wednesday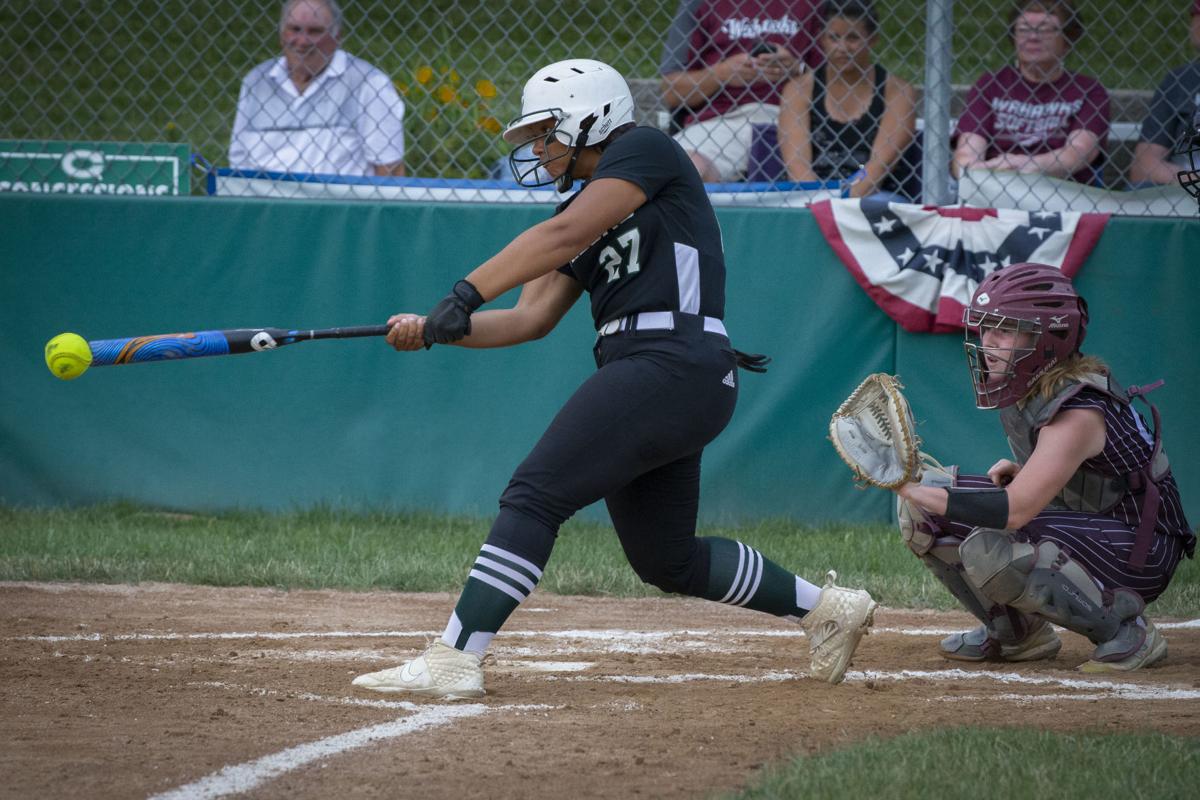 Waterloo Columbus's Nya Simmons pounds a pitch during Wednesday's Metro softball game against Waterloo West in Columbus.
DOUG NEWHOFF sports correspondent

WATERLOO – A dozen base hits with three doubles and two home runs will generate enough runs to win many high school softball games.
It's the little things that continue to plague Waterloo West.
The Wahawks (7-25) jumped on Columbus Catholic (23-9) early Wednesday and built the lead from 4-0 and 5-1 but had a pair of baserunners that were thrown third on hits into the outfield not making plays on a few hard balls and made a costly throwing error in the lower part of the sixth inning that helped Columbus tie the game before the Sailors enjoyed an exciting 8-7 Metro win after an infield hit from Reagan Lindsay fetched.
"I loved the way my kids struggled," said Columbus coach Chris Olmstead. "We talked about afterwards that they were playing the kind of softball that we want to play all the time and it's just cool, calm, confident, handles the game and doesn't panic. If you're 5-1 back just keep chopping, chopping away, encouraging each other, make sure we get the ball into play, be patient at the plate and good things will happen.
"That happened to us tonight."
After a hot start to the season, the Sailors have recently cooled down with five defeats in the past nine games. Olmstead said inconsistency with the record was the main problem and it was again early Wednesday. Columbus left the bases loaded three times on Wednesday and stranded 13 runners, but eventually found plenty of sparks to ignite the comeback. Seven players collected hits, with Lindsay and Kamryn Regenold hitting three each and Avery Hogan two.