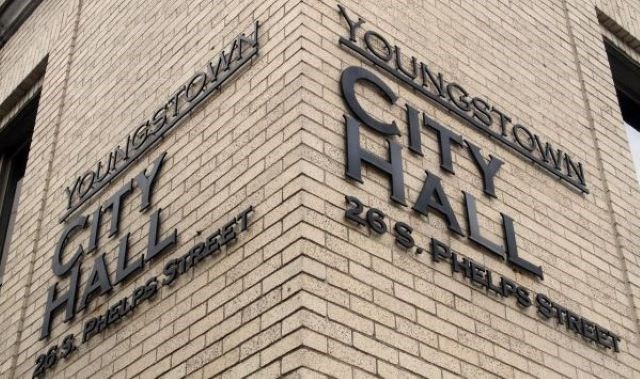 The city is also encouraging Youngstown residents, city business owners, and other stakeholders to complete the Youngstown American bailout survey.
YOUNGSTOWN – Mayor Jamael Tito Brown and city officials will host breakout sessions Thursday and Friday to discuss possible uses and priorities for the $ 82.7 million allocation to the city's local rescue plan.
There will be meetings for city council members, department heads, community partners, neighborhood groups and local businesses.
The city is also encouraging Youngstown residents, city business owners, and other stakeholders to complete the program Youngstown American rescue plan survey. Data from the survey will be used to create the map of the city.
The city's first priorities include demolishing at least 500 empty houses, improving the quality of living for residents, clearing business corridors, improving access to fresh food for residents, improving transport links, investing in parks and youth in the city as well as the stabilization of the city budget.
Last week the US Treasury Department published the guidelines for the Coronavirus State and Local Recovery Fundsis set to provide a significant infusion of resources to turn the tide on the pandemic, manage the economic fallout and lay the foundation for a strong and equitable recovery, a press release said.
Brown said he wanted to make sure the city uses the funds to positively impact the quality of life for the citizens of Youngstown and future generations.
"I want our community to survive and thrive as we get out of this global pandemic," Brown said in the press release. "I don't think we'll see another opportunity on this scale in our lives, and we need to capture the moment. Our goal is to be fiscally responsible and to ensure that all ideas are taken into account so that everyone has the opportunity to participate in this opportunity for our community. "
Session breakouts are as follows:
City Council: Thursday 9 a.m.;
City Administrator: Thursday 10 am;
Community partner: Thursday, 2 p.m.;
Business world (face-to-face or virtual): Friday 9 a.m.;
Neighborhood groups: Friday 11am;
Anchor institutions and partners: Friday 1 p.m.
The summit will mark the start of a series of sessions on US bailout priorities over the coming weeks. The mayor's office will also hold meetings on both sides of the city to get additional feedback from residents.
More information on the specific dates and times for each session will be published.