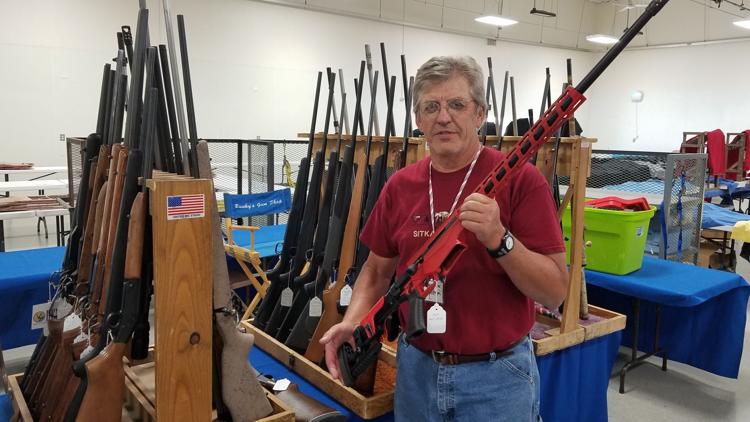 Columbus Rifle Club member Andrew Malcolm demonstrates a Ruger Precision Rifle prior to the club's Fall Gun Show 2018. This year's Spring Gun Show will be held at Ag Park next month.
THE COLUMBUS TELEGRAM FILE PHOTO


After the Columbus Rifle Club canceled its fall gun show in 2020, it will be hosting its spring gun show next month, said Craig Potthast, chairman of the CRC Gun Show.
The CRC will ask residents to mask themselves for the show and provide masks to those without them. Officials also provide hand sanitizer so those handling guns or weapons can stay clean. The show takes place on Saturday, February 13th from 9am to 5pm and on Sunday, February 14th from 9am to 4pm in the Ag. Park.
"I've been in the rifle club for over 25 years," said Potthast. "This is my first solo exhibition. I took on Andrew Malcolm. "
Potthast is working on this show as hunting has increased during the COVID-19 pandemic. In Nebraska, research from the University of Nebraska – Lincoln found more new hunters to hunt turkey this year.
"Just like camping, if you had sold campers two years ago when we had floods and everything, you wouldn't be selling a motorhome," he added. "COVID is coming and everyone wants to go camping because they have to distance themselves socially, so go somewhere. All the campsites were full last summer… yes, a lot more people went in and started hunting. "
People are cooped up and this event will keep them busy, he added.
Andrew Malcolm, the secretary of the Columbus Rifle Club, added that residents can do this as a private and outdoor activity.