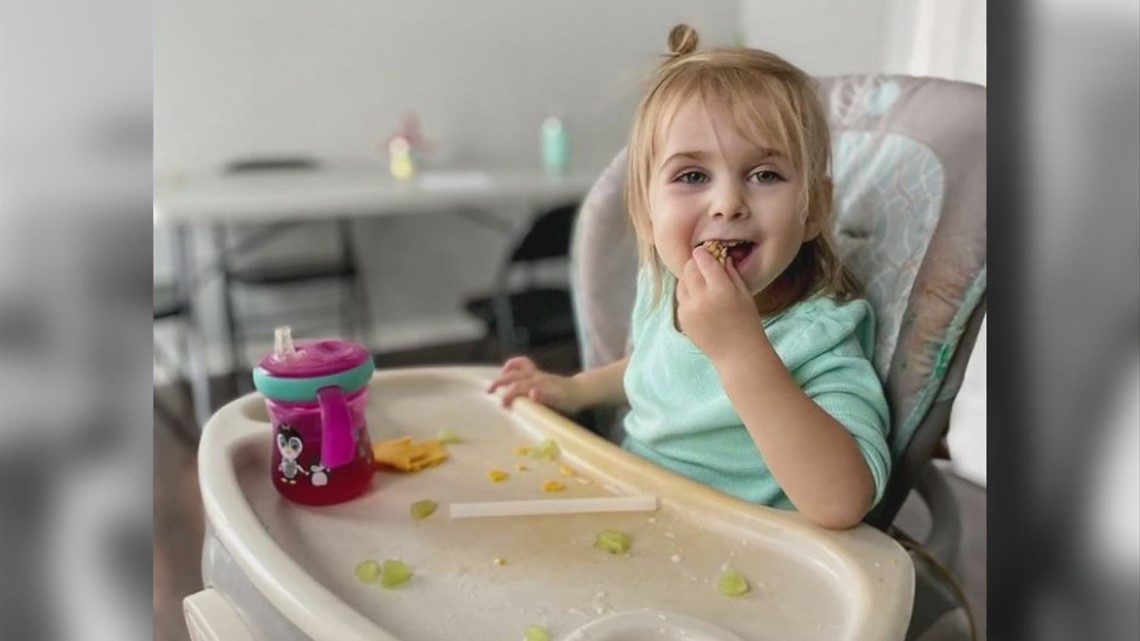 At 7 months, Eleanor Leiter did not reach any milestones. Her mother Christy knew something was wrong.
COLUMBUS, Ohio – Two years ago, Christy Leiter noticed things about her daughter Eleanor.
"It seemed like something was wrong," she said.
At 7 months, Eleanor did not reach any milestones. She hated tummy time and didn't roll over. A visit to the pediatrician turned into a visit to a neurologist and a children's nutrition clinic. In July last year I was diagnosed with Chung-Jansen Syndrome. It is an uncommon condition with low muscle tone, developmental delays, and learning difficulties.
Because of this, Eleanor needed a feeding tube and with it; Formula.
"I really think it completely hindered her eating because she wasn't interested in eating," said Leiter.
The Feeding Tube Awareness Foundation has identified more than 300 conditions for which children may need tube feeding. Across the country, more than 189,000, or 40 percent of people on feeding tubes are children. Surprisingly, Leiter says that no prescription diets really don't exist.
Head turned to Real food mixes, a company that specializes in a feeding strain specifically for those who are tube-fed. Head says the healthier option gives Eleanor more energy, hits milestones, and even starts eating by mouth.
"As soon as we made the switch, it was almost immediately that she started eating by mouth," she said.
Leader is now committed to educating and raising awareness among other families. Your YouTube channel, Strengthen Eleanorserves as a video journal of the trip.
"I have just shared our journey in the hope that if other people are in the same situation we are in, maybe they can try and it will work for them," she said.