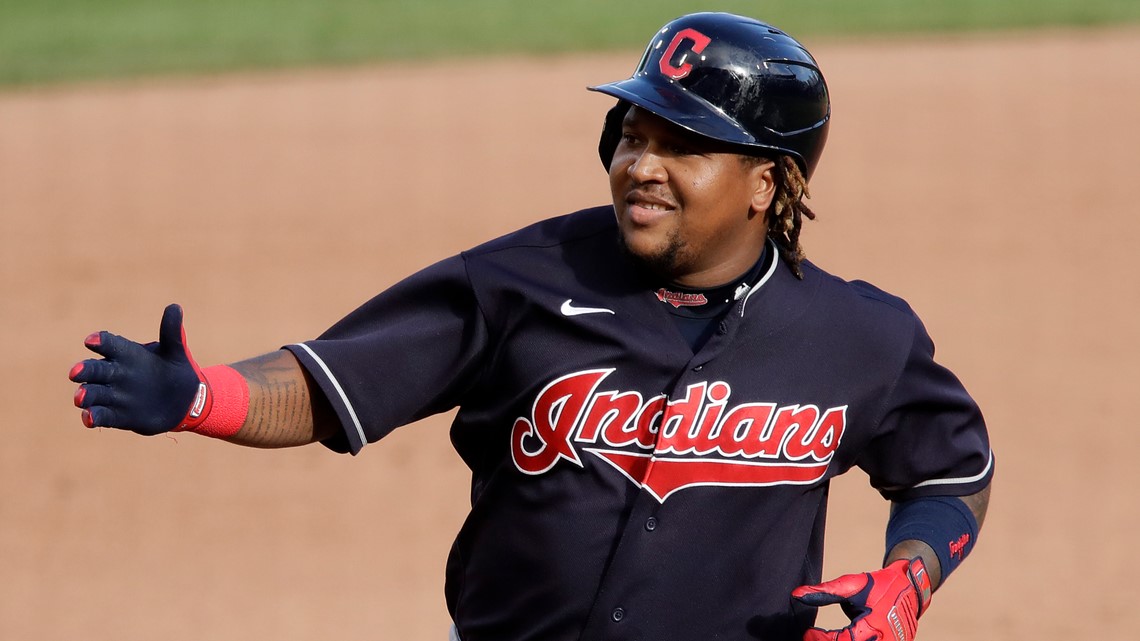 With spring training on the horizon, let's take a look at the planned lineups for the Cleveland Indians for the 2021 season.
CLEVELAND – Editor's Note: The video in the player above is dated February 5, 2021.
Next week the Cleveland Indians will leave for Goodyear, Arizona, This is where they will hold their annual spring training before the 2021 MLB season.
CONNECTED: More coverage of Cleveland Indians from WKYC
With that in mind, let's try projecting the Indian starting lineups for the 2021 campaign, which will be Cleveland's first without Francisco Lindor since 2014.
RHP
Cesar Hernandez – 2B
Jose Ramirez – 3B
Eddie Rosario – LF
Franmil Reyes – DH
Josh Naylor – 1B
Roberto Perez – C.
Daniel Johnson – RF
Oscar Mercado – CF.
Andrés Giménez – SS
Analysis: While the Indians tried last season to get Lindor in the middle of their lineup, he met the lead again in the playoffs. Now Cleveland has no choice but to find a new leadoff hitter, likely Cesar Hernandez, who has a lot of experience in the role.
With Jose Ramirez slipping from third to second in the order of the Indians, the middle of Cleveland's lineup is mixed up. Eddie Rosario, Franmil Reyes and Josh Naylor hit 3-4-5 in a specific order, with their individual performances likely to determine what that order will ultimately look like.
Roberto Perez never fought higher than seventh last season but may have to do so given the inexperience in the backend of the Indian lineup. Daniel Johnson has the potential – and the power – to skip him, and if the 25-year-old rookie could play midfield, that would open the door for another left-handed player, Jake Bauers, to consistently play against right-wingers. handed jugs.
Another wild card is Bradley Zimmer, who holds great promise when he's healthy – which admittedly hasn't been the case that often in his MLB career. Should 28-year-old Zimmer prove capable of contributing this season, he would add another left-handed – and maybe even more pop – to Cleveland's outfield.
LHP
Cesar Hernandez – 2B
Jose Ramirez – 3B
Eddie Rosario – LF
Franmil Reyes – DH
Josh Naylor – 1B
Jordan Luplow – RF
Roberto Perez – C.
Amed Rosario – SS
Oscar Mercado – CF.
Analysis: Aside from changes to the roster and / or surprises in spring training, the line-up of the Indians shouldn't look drastically different compared to left-handers. Jordan Luplow, a right-handed man, is likely to move in with left-handed Johnson, with Amed Rosario replacing Andrés Giménez at Shortstop.
Perhaps the most notable change to Cleveland's lineup is that the Indians, as they are currently being built, will likely use two left-handed batters in Rosario and Naylor against left-handed starting pitchers. Last year Cleveland was able to throw all-right line-ups at left-handers, which is a luxury it apparently will no longer enjoy.