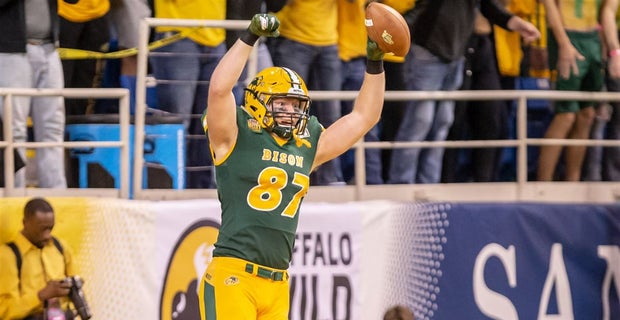 (Photo: NDSU Athletics)
North Dakota State (1-0) starts its spring season in the Missouri Valley this afternoon at the FargoDome against Youngstown State (0-0). This is the 13th time Bison and Penguins have played in the D1 era, with NDSU leading the Series 9-3 and most recently their 56-17 win in Youngstown in 2019. Saturday's game can be seen on both NBC North Dakota and ESPN + and heard on Bison 1660 with Jeff Culhane (play-by-play) and Phil Hansen (analyst).
GAME 2
NORTH DAKOTA STATE (1-0) vs. YOUTH STATE (0-0)
13. Division 1 matchup between programs
Sunday, February 21, 2021 >> 2:30 p.m. CT >> FargoDome >> Fargo, ND
WATCH TV
NBC North Dakota
ESPN +
RADIO
Bison Radio Network
Flagships: // Bison 1660 & Fox 107.9 FM
On-line: https://gobison.com/watch/?Live=3728&type=Live [free]
Jeff Culhane (game after game)
Phil Hansen (Analyst)
TICKETS
The Fargo Dome is open to 50% capacity or 9,500 fans. Single playing cards are still available.
buses
NDSU: Matt Entz (Wayne State, 1998)
Overall: 17-0 / 2nd season
At NDSU: 17-0 / 2nd season
Youngstown State: 1-0 (0-0 at home)
Youngstown State: Doug Phillips (Youngstown State, 1995)
Overall: 0-0 / 1st season
In Youngstown State: 0-0 / 1st season
NDSU: 0-0 (0-0 on the way)
SERIES HISTORY
Overall: NDSU leads 10-4
Current series: NDSU, 8
In Missouri Valley Conference Play: NDSU leads 9-3
In Fargo: NDSU leads 5-2
At the Fargo Dome: NDSU leads 4-2
Last meeting: W, 56-17
Entz against Phillips: 0-0 [0-0 in Fargo, ND]
UP NEXT: AT. SOUTHERN ILLINOIS (0-1, 0-1 in MVC)
The state of North Dakota will continue its Missouri Valley Conference schedule, traveling to Carbondale, Illinois on Saturday, February 27th.