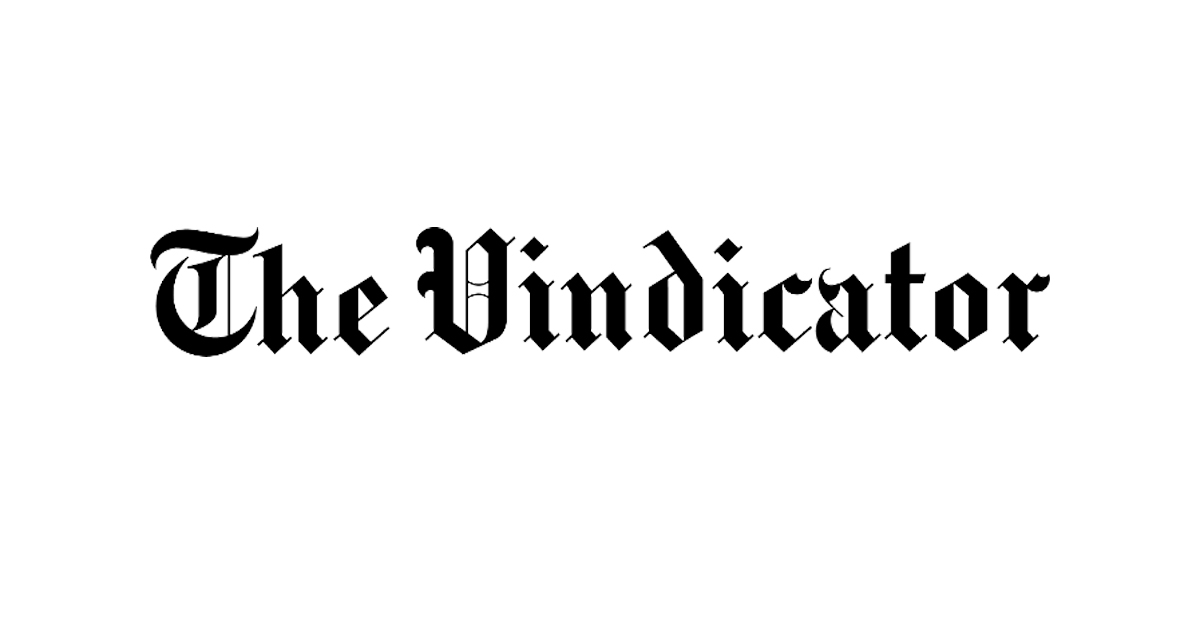 WHITE MASS: The Diocese of Youngstown is hosting the 25th Annual White Mass for all health professionals on February 14 at 10:30 am at St. Columba's Cathedral, 154 W. Wood St.
Bishop David Bonnar will be the main celebrant of Mass, which celebrates all health professionals, including mental health workers, and recognizes the service of all those in the health professions.
Due to COVID-19 restrictions, participants at the White Mass must call 330-744-8451 ext. 272 to ensure adequate space with social distancing. The White Mass will also be live.
streamed through the Diocese of Youngstown website at
www.doy.org and look for "Cathedral Livestreaming" in the "Media" drop down menu. For more information, call 330-744-8451, ext. 272.
KONSECRATED LIFE: World Consecrated Life Day is celebrated on Sunday at 10:30 am with mass at St. Columba's Cathedral, 154 W. Wood St., Youngstown. The Universal Church has been celebrating this event since 1997 in honor of nuns and priests. Teenagers and young adults can interact with religious and consecrated people after mass in the cathedral.
RESUME OF ADORATION: Grace United Methodist Church, Drexel Ave. NW 1725, Warren, will resume service on Sunday at 9:30 am with Pastor Lizzie Weed leading the service. All COVID-19 protocols are followed. The service will continue to be streamed live on the Church's Facebook page at 9:30 a.m.
ASH WEDNESDAY: The Grace United Methodist Church, Drexel Ave. NW 1725, Warren, will have a service on Ash Wednesday on February 17th at 7:00 p.m. The fasting bags are distributed to the participants in the service. Those who cannot attend can pick up bags during church office hours.
BIBLICALLY SHAPED PRAYER: The Villa Maria Education and Spirituality Center is offering a virtual series on Zoom with Ardath Blake entitled "Biblically Shaped Prayer". The virtual opportunity runs Tuesdays through March 2nd from 9:30 am to 11:30 am, except on February 9th. The sessions are reflections on prayer as access to reality in "No Irrelevant Jesus" by Gerhard Lohfink and articles in "Prayer in the Catholic Tradition", edited by Robert Wicks.
Upcoming sessions include: February 16, "What Does the Gospel of Mark Tell Us About Prayer?"; February 23: "What does the Gospel of Matthew tell us about prayer?"; and March 2nd: "What do the Gospels of Luke and John tell us about prayer?"
The cost is $ 25 for the entire series or $ 5 for individual sessions. The link to the Zoom meeting is sent the day before the meeting. Program information can be found at www.vmesc.org or 724-964-8886.
Ashes and Prayer: An ashes distribution event will be held at Lordstown Lutheran Church, 5615 Palmyra Road, from noon to 1 p.m. and 5 p.m. to 7 p.m. Guests are given ashes and prayers to mark the beginning of their spiritual journey through the city of Lent in the Christian Church. They can choose the usual ashes marked on their forehead with no COVID-19 recommendations without touching, or they can choose an ash cloth to commemorate. Personal prayers for healing are also offered.
Glory Way Quartet
MUSICAL PERFORMANCE: The Church of God General Assembly, 2021 E. River Road, Newton Falls, will have a program with the Glory Way Quartet on February 21 at 11 a.m.
ISRAEL VIRTUAL TOUR: The Youngstown Jewish Community Center is offering a virtual "Tour of Israel" on February 14th at 11 am with guide Itamar Ben-David.
In "Caesarea: Rome, the West and the Jews", the participants virtually visit the opulent port city of Caesarea from King Herod and learn about the political and cultural invasion of Judea and the clash of civilizations between Romans and Jews.
Since his discharge from the Israel Defense Forces in 2008 after five years of service, Ben-David has led various groups from Israel and overseas. Over the years he has led celebrities, politicians and diplomats, businesspeople, university groups and others.
Use Zoom Meeting ID: 690 681 8290 to join the tour. Visit jccyoungstown.org for more information.
FELLOWSHIP OF ATHLETES: The Fellowship of Christian Athletes Steel Valley has announced some changes. Don James becomes the new director of Steel Valley. James has been with the FCA for nearly two years and has served as Trumbull County's agent for 10 years. He has over 30 years of management experience.
Martin Dunham previously served in this role and was elected as an FCA agent in Mahoning County, including Youngstown State University. Bob Kimpel will continue to serve Columbiana, Jefferson, and part of Mahoning County. James will continue to cover Trumbull County until a representative is hired.
Visit neohiofca.org/steel-valley-area or contact James at [email protected].
CHURCH HOST EVENT: The First Presbyterian Church, 256 Mahoning Ave. NW, Warren, is hosting the annual Chili Cook-off as a drive through event from 12:30 p.m. to 1:30 p.m. on February 14th. A voluntary offer is being accepted for samples of chilli, crackers and a Valentine's Day. Call the church office by Tuesday to make reservations. If you are interested in making chili for the cookoff, contact the church office by Monday at 330-393-1524.
ONLINE PROGRAMS: As adults may spend more time indoors this winter, the Religious Education Office of the Catholic Diocese of Youngstown is offering new online opportunities for adults looking to learn more or deepen their understanding of topics related to the faith and practice of the Catholic Church . Online winter courses include Finding Peace and Letting Go of Stress, directed by Nicky Uerling; "Elementary Catechesis", led by Marcy Fessler; and "Holy Fire," led by Maureen Hall. Other courses include "Practice Makes Catholic", "Towards Sunrise", "Practicing and Teaching the Beatitudes", and "The Heart of Welcome". During Lent, lifelong learners can also explore seasonal writing courses.
Different courses vary in the number of weeks. The course fees vary depending on material costs and duration. The course dates and descriptions can be found at https://catechistcafe.weebly.com under "For catechists / catechist courses".
Call 330-744-8451 ext. 302 or by email at [email protected].
DIALOGUE OFFERED: The Judeo-Christian dialogue will take place on February 17th at 7 p.m. The second part of "Jews, Rome and Early Christianity" is part of a six-week series on Jewish history. Visit Zoom at https://us02web.zoom.us/j/82790186634 with the meeting ID 82790186634 and passcode 626169.
MEN'S RENEWAL: The St. Joseph Congregation in Mantua is holding their annual Men's Renewal in the Congregation Grounds, 11045 St. Joseph Blvd., Mantua on February 20-21. The Renewal of Men is a free two-day gathering of Christian men (Catholic and non-Catholic) who come together in faith to deepen their relationship with Jesus Christ and other Christian men.
The weekend begins on February 20th at 8 a.m. and ends on the afternoon of February 21st with the mass. Participants can expect time for prayer, reflection, fellowship, and food.
For more information, contact Scott 440-313-2451 or Matt 330-507-8467 or email [email protected]. Register online at: https://bit.ly/2021SJMensrenewal. For more information, visit www.stjosephmantua.com under Ministries and Organizations.
ONLINE YOUTH CLASSES: The Youngstown Diocese Youth and Youth Department invites adults working with junior high, high and high school students in a community, school, or organization to take advantage of the online classes offered this winter. Based on the national youth ministry specialization standards of the lay ministry's ministry, this youth ministry online training program consists of eight modules that provide tools for dynamic and meaningful ministry with young people. Students can take as many or as few modules as they want.
Module 2A "Fundamentals of Evangelization and Catechesis in Young People" runs until February 14th, followed by Module 2B "Formation of Consistent Faith in Young People" until March 22nd.
Registration at https: // youngstown
oyyam.weebly.com/ymot–youth-min
istry-online-training.html or by phone at 330-744-8451, ext. 280.
SOUGHT NOMINATIONS: High school juniors or seniors who serve in their parish and / or diocesan Catholic school and are role models of Christian leadership may be nominated for the 23rd annual Eagle of the Cross Award.
Candidates must practice Catholics and demonstrate the qualities of moral integrity, prayer / spiritual life, face-to-face contact with church and community, contribution to parish and / or school programs, and Christian leadership. Participation in diocesan programs is also taken into account.
The nominations must be postmarked by Wednesday or received by the diocese by 3 p.m. on Friday at the latest. The nomination form can be downloaded from the Office's website at: http://youngstownoyyam.weebly.com/eagle-of-cross-awards.html.
The Eagle of the Cross Award is the highest distinction that the Youngstown Diocese bestows upon youth who have shown particular dedication to improving their youth service program in the parish, high school or other ministries.
Due to COVID-19 and security protocols, a schedule for awarding the awards will be announced in the spring.
For more information, please contact Cindee Case by email at [email protected] or by calling 330-744-8451 ext. 280.
PROTECTING CHILDREN: Bishop David Bonnar has adopted the Safe Environment Policy for the Protection of Children and Vulnerable Adults in the Catholic Diocese of Youngstown, effective immediately. This policy replaces the 2008 Child Protection Policy and includes the vast majority of its policies and procedures. Important additions include an explicit reference to vulnerable adults, a dedicated section on social media and electronic communications, and updated resources for those interested in reporting misconduct or abuse.
The Diocese of Youngstown first adopted the Child Abuse Policy in 1994. In 1999 the directive was revised and renamed the Child Protection Directive. With the "Charter for the Protection of Children and Young People and the Basic Norms for Diocesan / Eparchial Policy in Dealing with Allegations of Sexual Abuse of Minors by Priests or Deacons", which was drawn up by the US Bishops' Conference in 2002 and approved by the Vatican The Diocesan Policy was revised in 2003 to incorporate the provisions of these documents.
The Charter was revised again by the USCCB in 2018, and these revisions are included in the new policy.
To report abuse or suspected abuse, contact the Victim Assistance Coordinator at: Catholic Diocese of Youngstown by phone at 330-718-1388 or by email. Attn. Victim Support Coordinator, 144 W. Wood St., Youngstown, OH 44503.
Latest news and more in your inbox