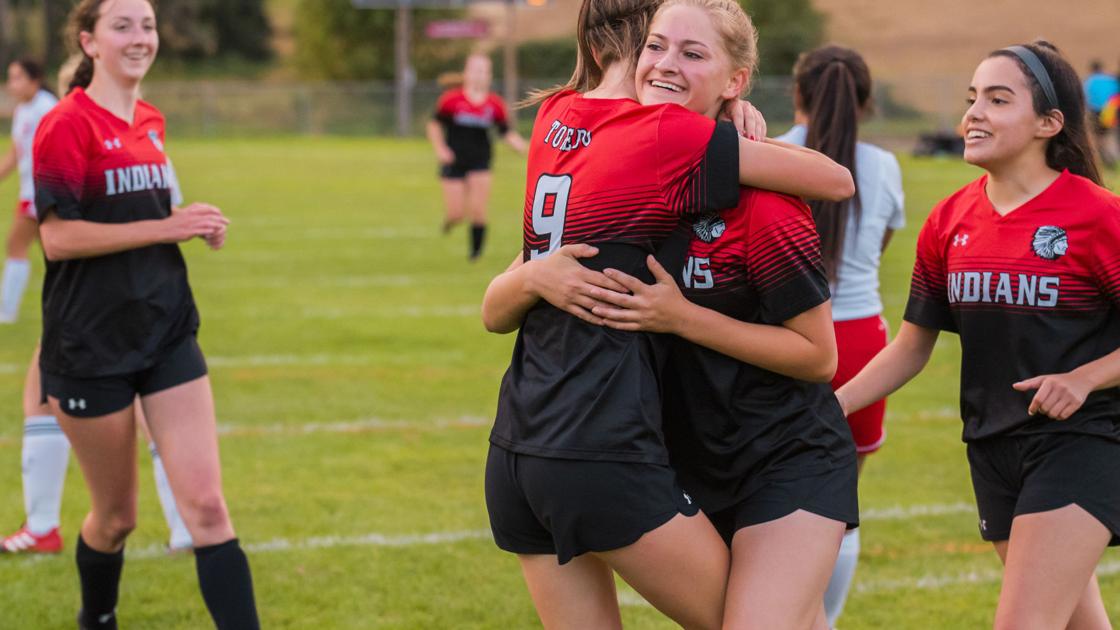 After 25 minutes in the second half, Dillon retaliated and supported Smith's second goal to make it 3-0, and just two minutes later it was Smith's turn to field Dillon one more time, leaving both sides of Toledo's terrible twos with a bracket.
"Both bring their own skills," said Vazquez. "They're two different players each, but when they play together it just creates a big, messy problem for midfield or the opponent's defense."
Those last two goals gave the Toledo lineup a little more breathing space as the Riverhawks ended up running in rags, even after all their pre-season preparation.
"We almost crawled in the last 15 minutes," said Vazquez. "But we managed to score another goal when we were struggling. That's just the determination these girls have this year. "
While the seniors were scoring up front, it was up to Bybee and the Toledo back team to keep the shutout intact.
In the middle of it all stood Greenlee Clark, who kept everything stable working with Hill – and occupied the defensive midfield position – to bring Hope Gould and Heather Fenison up to date on their respective full-backs in their first college games.
"I think the biggest thing is that Greenlee Clark is a very underrated center-back," said Vazquez. "She is very strong. This is only her second season but she has faced some of the toughest players in the league … She does the work that needs to be done and she is on the ball when she needs to stay on the ball. "