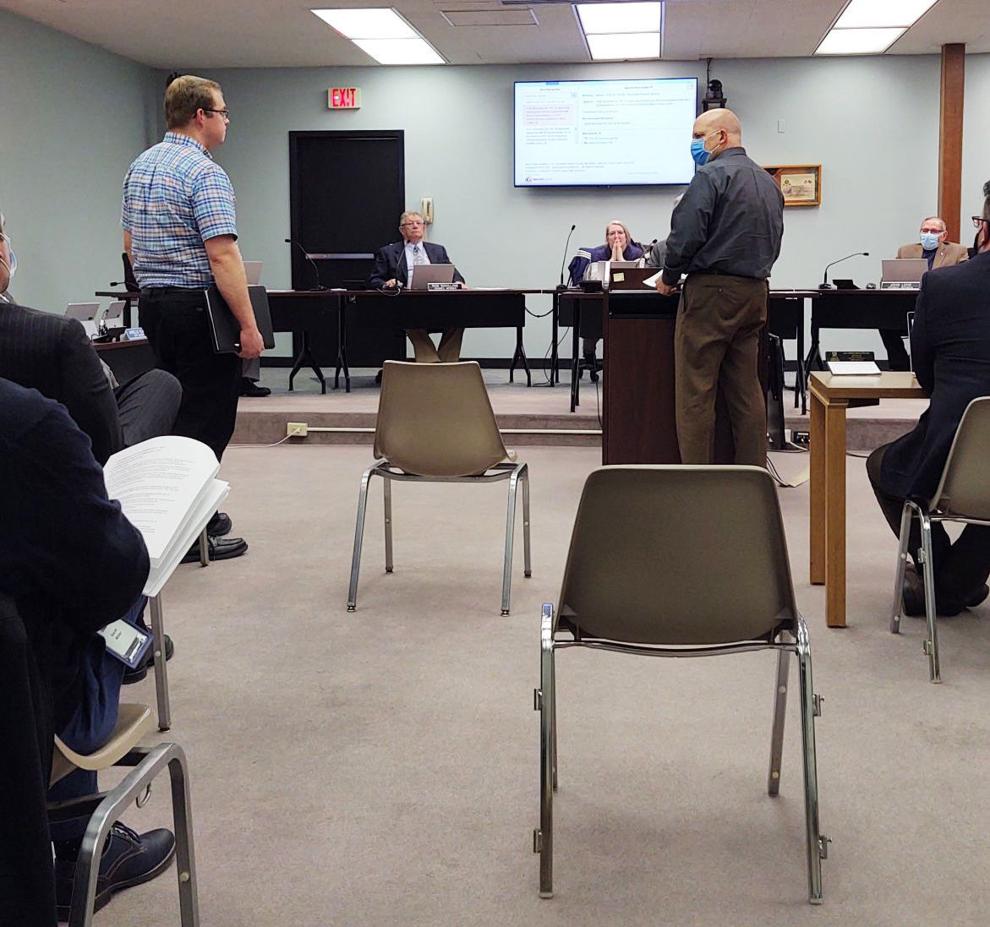 Brad Moline, President and CEO of ALLO Communications, spoke to a resident Monday during a meeting of Columbus City Council. The council later that night approved a franchise agreement with the company.
CAROLYN KOMATSOULIS, THE COLUMBUS TELEGRAM


The Columbus City Council Monday night approved a franchise agreement with ALLO Communications of Nebraska, which provides Internet, TV and telephone services by its fiber optic network. ALLO belongs to Nelnet.
The aim is to essentially complete the process Brad Moline, President and CEO, said Monday the service should go online this year, but likely through 2022 To meet. Moline, who founded the company, said prices for Columbus would be the same as prices for Norfolk. There will be some disruption to residents.
"Think about your garden when you have a house and the fiber is either pinned to poles or installed under your garden," he said. "You will see our trucks. There will be certain times when we will have to block traffic. "
By then next year, Moline said there should be fewer trucks. He added that the company is "extremely cautious".
"Then it dies," he said.
The next steps begin by working with companies like the City and Loup Public Power District, Moline said, to learn more about the community. Then ALLO will divide the city into 1,000 to 1,200 roofs and create the grid.