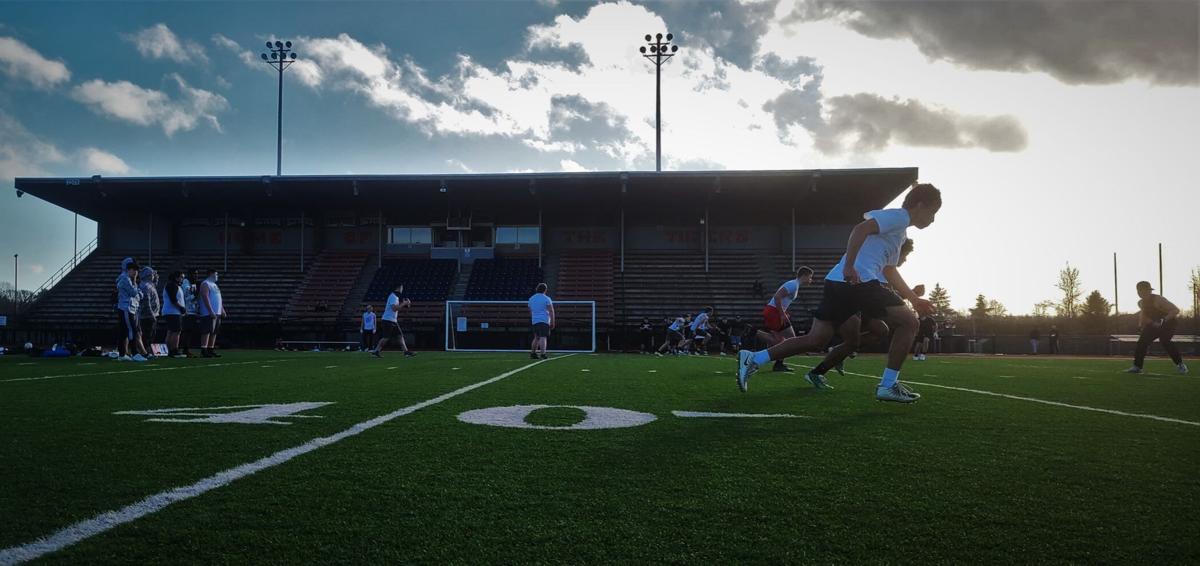 Toledo's Ryan Bloomstrom throws a pass as Calvin Wallace gets off the ground during an unofficial 7v7 match against the host team at Centralia's Tiger Stadium on Jan. 15. Bloomstrom is fighting for the starting quarterback position with Jesse Towns this season.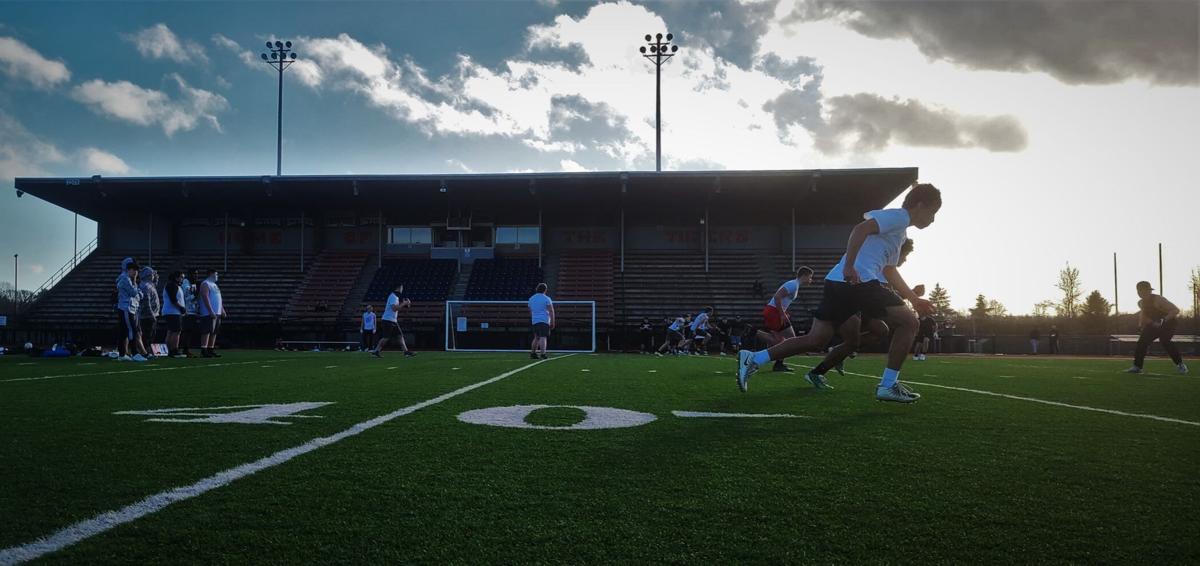 Toledo High School students step off the line to run past tracks during a player-led 7-on-7 soccer game at Centralia's Tiger Stadium on Jan. 15. The Indians start their season with a home game against Rainier, Wash. on Monday at 5 p.m.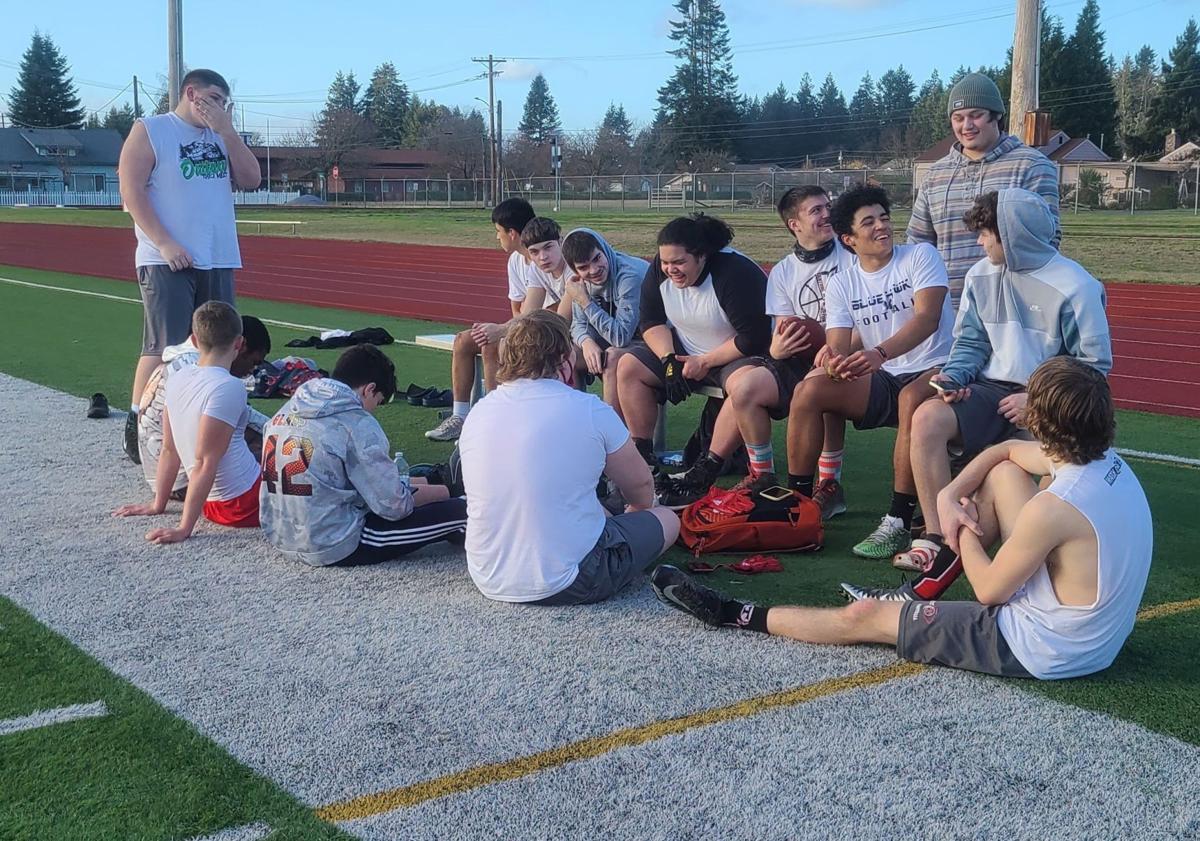 Toledo High School students laughed on the sidelines of Tiger Stadium in Centralia on Friday afternoon after playing 7v7 soccer against the hosts. A month after playing in shorts and cut-off T-shirts, the Indians had to postpone their season opener against Rainier, Washington, due to snow.
Take the pandemic restrictions, the extra masks, the lack of exercise, the snow and ice and add one more potential problem for the Toledo soccer team –
Mike Christensen doesn't know who his No. 1 quarterback will be.
In a normal year, two weeks of quarterback competition would be perfectly fine, if not normal. But the competition to replace Duke Schaplow on the Indian offensive has been going on for so long, and instead of having more time for a starter, Toledo is staring at its (already belated) opener of the season.
"I don't like going into this first game that isn't set up for a starter," said Christensen. "I like the competition in this position. I have competitions every year, so I like that. But we usually found out in the first week of fall football. We didn't have any repetitions. "
The two attendees in question are Seniors Ryan Bloomstrom, a remodeled narrow end, and Jesse Towns, who led Toledo's 2019 JV offense and viewed the college snaps as slotback.
Christensen called Bloomstrom and Towns "two different types of players," but made it clear that he had no intention of running a two-quarterback system in the long term.
"I would like to find a man," he said. "We're just not there yet."