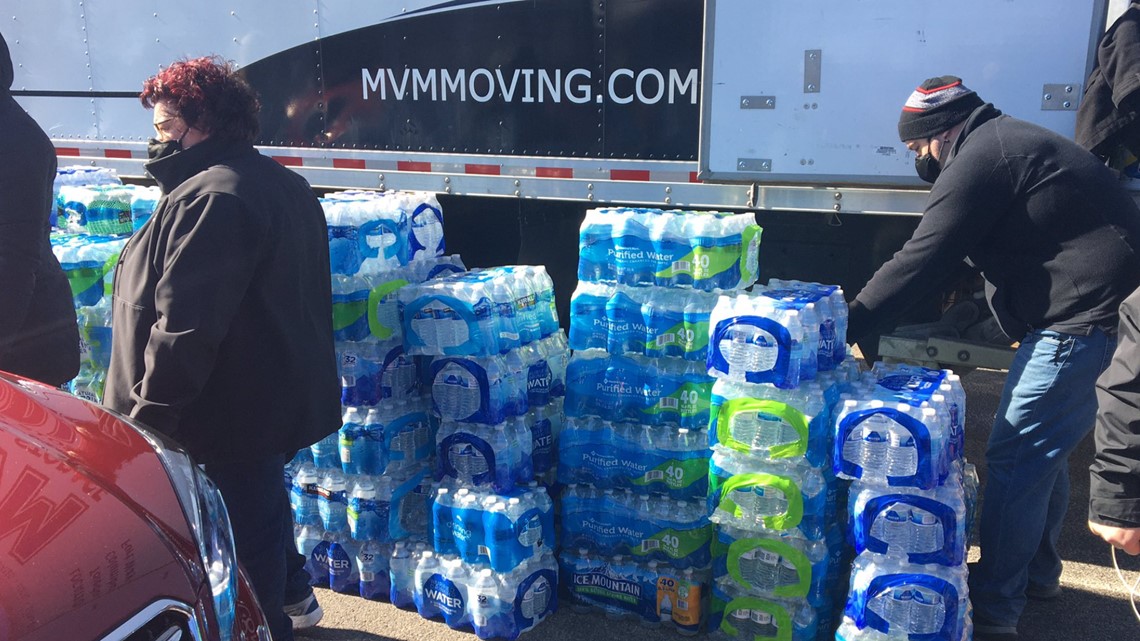 Thanks to the generous donations, some local nonprofits have also been able to receive much-needed necessities while continuing to send hope to Texas.
TOLEDO, Ohio – Pack by pack unloaded, water donations came in.
Their kindness quickly filled an entire truck and Maumee Valley Movers made their way to Send Hope for Texas.
But the donations didn't stop.
They filled three more trucks with food, water, and detergent to help the people here in northwest Ohio.
Cherry Street Mission went through more bottles of water than ever before during the COVID-19 pandemic.
"Our inventory was reduced to about five pallets, which is about a day and a half," said Nikki Morey of Cherry Street Mission Ministries.
The shelter shut down its drinking fountains for safety and said the water-filled truck literally answered his prayers.
"God works in such a great, amazing way and there is always abundance and we have literally prayed for water," Morey said.
Mary Helen Darah is the Public Relations Coordinator for Sylvania Area Family Services.
After we packed the truck for Texas, additional cleaning and hygiene products filled another truck to aid their mission.
"Hygiene products are not in any program or support and it is very difficult," said Darah.
Both organizations emphasized that there is an ever increasing need in our region and are therefore delighted to see how generous their neighbors have been.
"There are many different needs and many people in this pandemic have never been in a situation where they are on vacation or being laid off and where are those hygiene products?" Said Darah.
After the full Maumee Valley Movers truck drove into Texas, we asked those who arrived after if they would be willing to assist those in need locally.
And really Toledo strong, it was neighbors who helped neighbors with the same enthusiasm.
That makes the Glass City great.