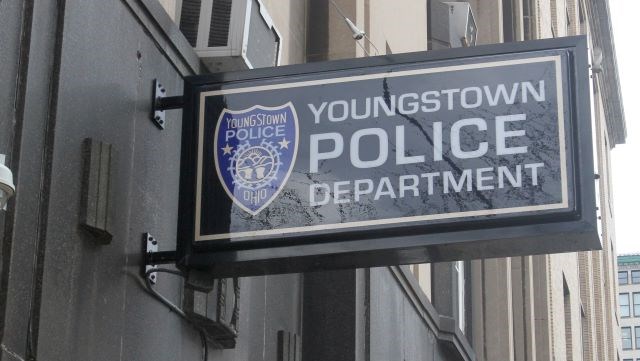 City council members discussed the purchase of six new police vehicles for the Youngstown Police Department as well as the potential for new vehicles to be purchased for the community police force.
YOUNGSTOWN – The City Council's Safety Committee on Thursday discussed the purchase of six new vehicles for the Youngstown Police Department.
The vehicles would cost about $ 55,000 each with all the necessary equipment for officers, said YPD chief Carl Davis. All six vehicles would come from multiple vendors, valued at around $ 325,000.
Sergeant Ronald Barber said the department tries to swap vehicles every three to five years, but that depends on the mileage each vehicle can cover.
Barber said if the six vehicles are bought they will be used on the front lines for patrol officers.
The current vehicles would be saved to be used as additional vehicles for YPD if necessary, Barber said. After a few years, when the cars reach more than 100,000 miles, the vehicles are assigned to a single investigator or detective.
Finance director Kyle Miasek said the OptoTraffic speed camera project will be used to purchase the vehicles. At the end of 2020, the OptoTraffic fund had around USD 464,250.
City council members will vote on the ordinance to purchase vehicles for YPD at the June 2nd session.
Community police vehicles
The city council also discussed the need for new vehicles for the seven community policemen. The community police will be full restored on June 21st with one officer for each station in Youngstown.
Councilor Basia Adamczak, District 7, said she had concerns about the community's police vehicles.
"I think they are out of date for lack of better words. I don't think they should be on the road," Adamczak said, noting that the cars don't look good to represent YPD and the city.
Jimmy Hughes City Councilor, 2nd District, agreed, saying there needs to be a new focus on the community police force. These vehicles should be different models than typical police vehicles. He also wants the "community police" to be on the car.
"I think the community police are the most valuable, underrated source of policing we have [have]"Said Hughes.
The city councilor Julius Oliver, 1st district, also approved Adamczak and Hughes. The community police are out and about in the community and at events, he said.
"Not only do they need to be able to get to things safely, but I think it would be good for them to look good and feel safe too," said Oliver.
Miasek recommended that city council members send a memo to Mayor Jamael Tito Brown and his government to let them know that buying the vehicles for community police officers is a priority for the city council.
By sending the memo, purchases of new vehicles for community police officers can be included in future discussions about city spending $ 82.7 million from the American Rescue Plan.