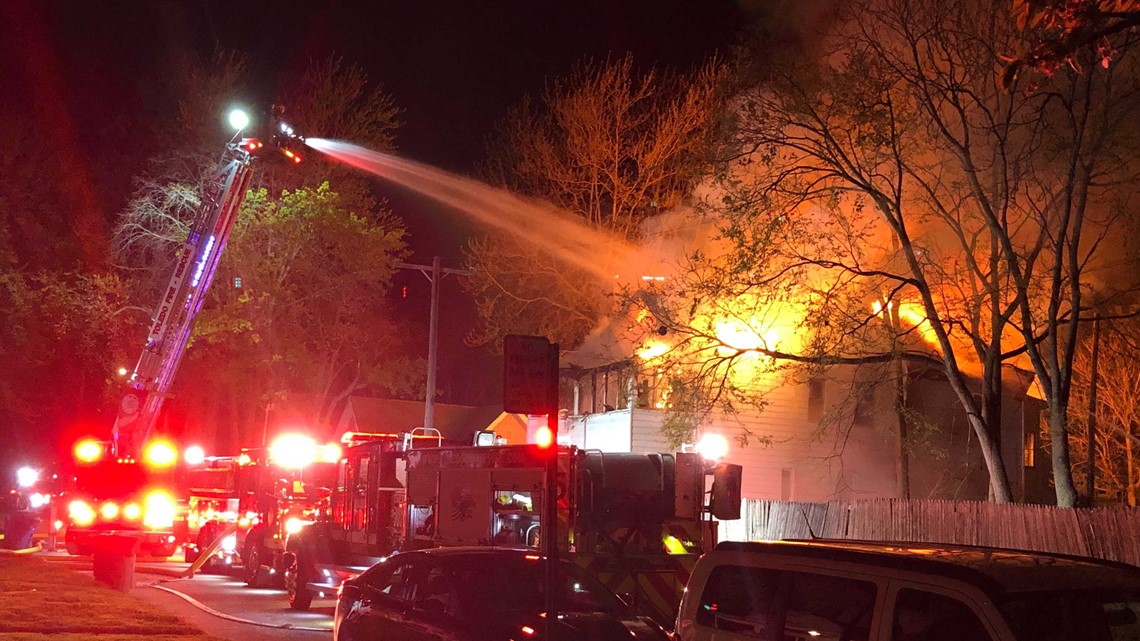 The crews of the Toledo Fire & Rescue Department are at the scene of a house fire on Colburn Street in the south of Toledo. The house is a total loss and the cause is being investigated.
TOLEDO, Ohio – Crews fight a large fire that broke through a home in southern Toledo late Thursday night.
Significant flames can be seen through the roof of the house on Colburn Street near Chapin Street. Our WTOL 11 crews saw smoke from the docks and smelled the fire from the Craig Street Bridge.
The call came around 10:39 p.m. Five crews from the Toledo Fire Department answered the call. When the first crews arrived, the second story of the house was already completely engulfed, said TFRD battalion chief Luke Harman WTOL 11 on site.
Firefighters searched the house to make sure it was clear before leaving the building as the situation was deemed too dangerous to stay inside, Harman said. You don't yet know where the fire started. An arson investigator is currently on site.
A partial collapse occurred just before 11:45 p.m.
At midnight, the crews stopped efforts to extinguish the fire with water. The fire does not pose a threat to other buildings.
Columbia Gas responded to the fire. Columbia Gas crews say the gas has been on the structure for about a year, but a firefighter said the power was turned on a few weeks ago.
A neighbor tells WTOL 11 that the house has recently been vacated.
There is currently no official word from the authorities to confirm whether the house has been occupied by residents, the cause of the fire, or any injuries.
We are working to bring you the latest and greatest information as soon as we get it on the air, online and in our free WTOL 11 News app.
This is a developing story.