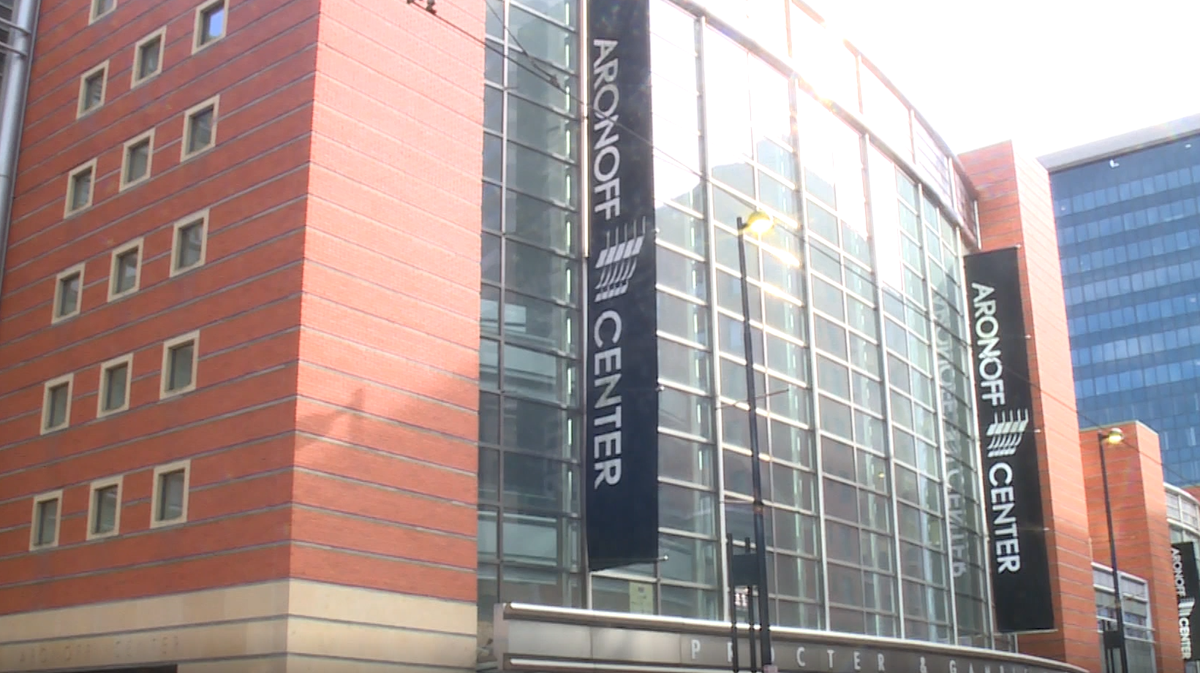 Few have been hit harder than those in the performing arts during the pandemic. Actors, musicians and even costume designers continue to wait in the wings until they can take center stage. This week the Aronoff Center for Art and Broadway Across America announced that the shows would be returning to Cincinnati in September. The Cincinnati Arts Association plans to host shows for both financial logistics and theatrical atmosphere at full capacity. "There's nothing like sitting in this theater with thousands of other people, gasping for breath and crying and laughing at what's going on on stage," said Van Ackerman, vice president of marketing and communications at CAA. To bring Broadway shows back to Cincinnati, CAA, Broadway Across America, unions and other stakeholders need to be on one page on COVID-19 requirements: "It's like putting a puzzle together on a grocery conveyor belt Said Ackerman. "It's practically impossible. And finally, when the vaccine came through and we saw some light at the end of the tunnel. "Other theater companies in Cincinnati like Ensemble Theater Cincinnati and the Cincinnati Shakespeare Company said the CAA's announcement gave them hope of their own reopening." I think the introduction of the vaccine is a great opportunity for us to get back to normal. " said Brian Isaac Phillips, artistic director of CSC Producing. "I think the news that the Broadway series announced that they would be back in September brought hope to the entire local theater community." All three venues have lost a total of millions of dollars in local revenue from the start of the pandemic. Every theater had to lay off at least half of its full-time employees. "To believe that this inexplicably little virus could bring the entertainment business to its knees is just that. It's inexplicable," said D. Lynn Meyers, artistic director of the Cincinnati Ensemble Theater, noting the added difficulty of one person not being a theater how to "take out" food in a restaurant. Both CSC and ENT are considering various safety elements, including the requirement to wear a mask, COVID-19 testing for actors, perspex, bar service removal, and social distancing to ensure compliance with government regulations and union requirements. CAA hasn't announced its security protocol for reopening the Aronoff Center for live performances and Broadway shows, citing the changing COVID-19 landscape, which could change multiple times over the next seven and a half months. Even so, all theaters say they are hopeful, flexible, focused and will open their indoor theater season by September. "On that first opening night, when the curtain rises again and the energy in this hall, the energy in this venue," said Ackerman with optimistic eyes. "I think people will cheer and be on their feet and we will all burst into tears. Because this is important to so many people's lives and, as I said, it was very, very difficult to take away. I know I'm looking forward to this day, that's for sure. "
CINCINNATI –
Few have been hit harder during the pandemic than those in the performing arts.
Actors, musicians and even costume designers continue to wait in the wings to be the center of attention.
This week the The Aronoff Center for Art and Broadway Across America announced that the shows would return to Cincinnati in September. The Cincinnati Arts Association plans to host shows for both financial logistics and theatrical atmosphere at full capacity.
"There's nothing like sitting in this theater with thousands of other people, gasping for breath and crying and laughing at what's going on on stage," said Van Ackerman, vice president of marketing and communications at CAA.
To bring Broadway shows back to Cincinnati, CAA, Broadway Across America, unions and other stakeholders need to be on one side on COVID-19 requirements.
"It's like putting a puzzle together on a grocery conveyor belt," said Ackerman. "It's practically impossible. And finally, when the vaccine came through and we saw some light at the end of the tunnel. "
Other Cincinnati theater companies such as the Ensemble Theater Cincinnati and the Cincinnati Shakespeare Company said CAA's announcement gave them hope of their own reopening.
"I think the introduction of the vaccine is a great opportunity for us to get back to normal," said Brian Isaac Phillips, artistic director of CSC Producing. "I think the news that the Broadway series announced that they would be back in September has put hope in the entire local theater community."
All three venues have lost a total of millions of dollars in local revenue since the pandemic began. Every theater had to lay off at least half of its full-time employees.
"To believe that this inexplicably small virus could bring the entertainment business to its knees is just that. It's inexplicable," said Cincinnati Ensemble Theater Artistic Director D. Lynn Meyers, noting the added difficulty of having a person no theater can "take out" like eating out in a restaurant.
Both CSC and ENT are considering different safety elements, including wearing masks, COVID-19 testing for actors, plexiglass, removing bar services, and social distancing to ensure compliance with government regulations and union requirements. CAA hasn't announced its security protocol for reopening the Aronoff Center for live performances and Broadway shows, citing the changing COVID-19 landscape, which could change multiple times over the next seven and a half months.
Even so, all theaters say they are hopeful, flexible, focused and will open their indoor theater season by September.
"That first opening night, when the curtains come back and the energy in this hall, the energy in this venue," said Ackerman with optimistic eyes. "I think people will cheer and be on their feet and we will all burst into tears. Because this is important to so many people's lives and, as I said, it was very, very difficult to take away. I know I'm looking forward to this day, that's for sure. "