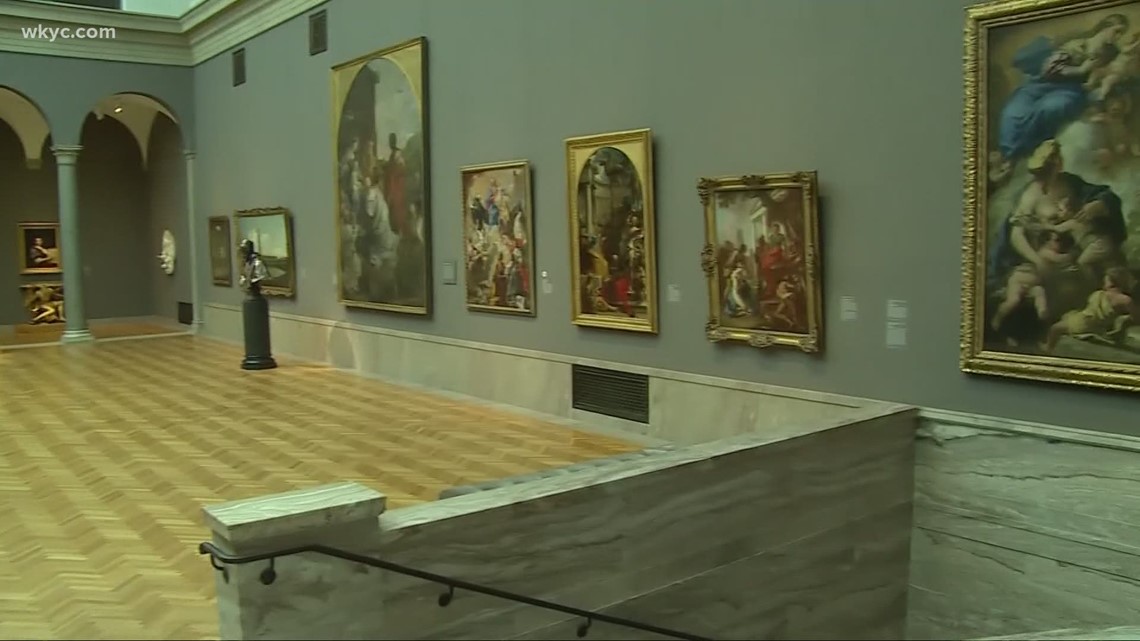 The Cleveland Museum of Art decided to look inward to create a new exhibit.
CLEVELAND – The Cleveland Museum of Art has taken an approach that goes beyond the box when dealing with the pandemic. While projects and exhibits that had been planned for years were delayed, the museum developed an interesting plan.
"I thought it was a wonderful idea," says Barbara Tannenbaum, curator for photography at the museum. "It enables us to show things that we haven't seen in a long time."
The idea was similar to that of many of us at home: we see the same pictures and furniture in the same places and decide to mix them up. We move things around and may check our closets or storage to see what we haven't used or viewed in a while. The big difference?
The museum's warehouse contains over 60,000 historical and famous works of art.
"For someone who is very good at shopping, I knew what I wanted to get," said Korean art curator Sooa McCormick.
McCormick and Tannenbaum – along with 15 other curators, the chief curator, the museum director, and the director of education – were put in storage to select pieces. They went through approximately 61,000 paintings, textiles, photographs, and sculptures to tell a story. The end result is 20 small mini-exhibitions "Stories from the camp."
"I love the idea that it tells 20 different stories so you really get a feel for how exhibitions are organized and how different people's views tell different stories," said Tannenbaum.
"We all had the opportunity to come up with the idea and then hear all of our voices in the same place at the same time," added McCormick.
Some pieces have recently been shown, others have not been seen in decades, and some may never have been shown before. However, they all share the common thread of human creativity and prove that everything old – like most things in a museum – can become new again.
"It's like an iceberg," explained Tannenbaum. : There's a certain tip and then there's what's under the surface. The beauty of the museum is that occasionally things reverse from below the surface. It enables us to bring back some of these objects [that]do not appear in public very often for various reasons. "
Stories from Storage opened on February 7th and runs through May 16th.