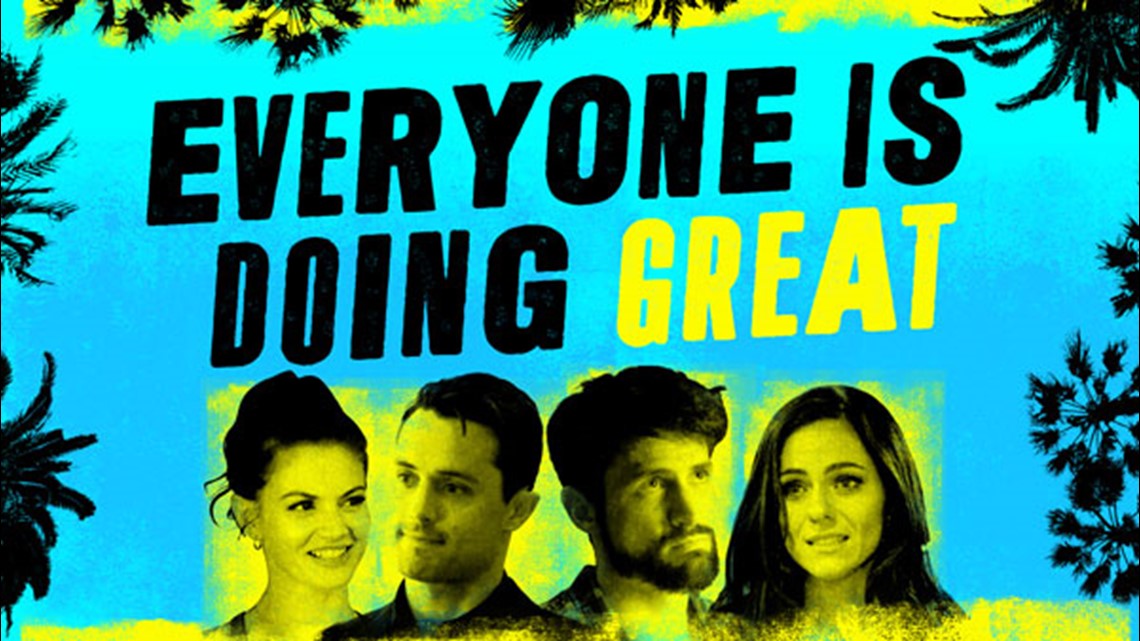 Executive producer Rocque Trem, who lives in Aurora, joined the project after falling in love with the show's trailer
CLEVELAND – A native of Cleveland is responsible for one of the newest comedies to appear on Hulu. He is executive producer of the crowdfunding project with creators and former One Tree Hill stars James Lafferty and Stephen Colletti.
Aurora-based executive producer Rocque Trem and executive producer and cinematographer Johnny Derango tell the story of how everyone premiered on Hulu on January 13th.
The eight-episode series, which tells the story of life to fame for two actors, played by Lafferty and Colletti, was largely crowdfunded by enthusiastic fans of the stars through IndieGogo.
"These guys have a huge fan base," Trem told 3News. ""[Their fans] donated their money because they wanted to do this show. They got a lot of perks, and now, between that and another funding, we've done this thing independently. "
The project has been a long time coming, especially for Derango, who has been involved in the show since the pilot was created and filmed in late 2017.
"We shot the following seven episodes in late 2018," said Derango, who lives in Los Angeles. "So it's been a while. It took us 2019 to cut and finish all of the episodes. And then we spent most of 2020 shopping it."
After landing at the esteemed talent agency Endeavor Content, the project finally found its home in Hulu, and after a year-long process, the show is now available to view on the streaming service.
"Broadcasting on Hulu has always been our dream scenario, and we couldn't be more grateful for the show's opportunity to reach its audiences," Lafferty and Colletti said in a statement.
"A big thank you to all of EDG supporters who helped us climb the crowdfunding mountain and to the incredibly talented, hard-working cast, crew, producers, family members and friends who guided us through the various stages of this journey . We. The way there is a symbol of the story EDG tells. It is based on love, friendship and humor in the struggle to find out. "
Lafferty and Colletti, who wrote and produced the show, star alongside Alexandra Park (The Royals), Cariba Heine (Designated Survivor) and Karissa Lee Staples (SWAT).
Lafferty directed seven of the eight episodes and Colletti directed the standout.
Ian and Eshom Nelms and Michelle Lang join Trem and Derungo as executive producers. Park and Stuart Lafferty are co-producers on the series.